SAFARI EARBUDS
Type: Packaging, Logo Design, and Branding
Role(s): Graphic Designer & Copywriter
Tools: Adobe Illustrator & Adobe Photoshop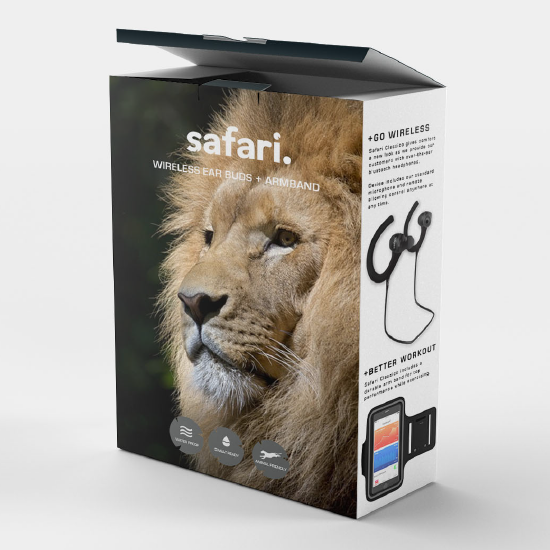 01 Background
This project was created for my Packaging class in college. I created a fictitious earbud company called safari. The company sells high-end performance earbuds that compete with competitors like Apple, Bose, Beats by Dre, Skullcandy, and Keeka.
02 Research, Concepts, and Design Process
Starting off, I researched the top competitors within the earbud industry. I wanted to make sure I grasped these companies brand style, unique selling point, and target audience. Once I gathered this information, I had developed simple sketches of how I wanted to design and brand safari. 
For this company, I had the idea of having bold and strong wildlife animals to represent different types of earbuds. I looked at a lot of commercial stock imagery and went through various comps to match the right animals with the right products.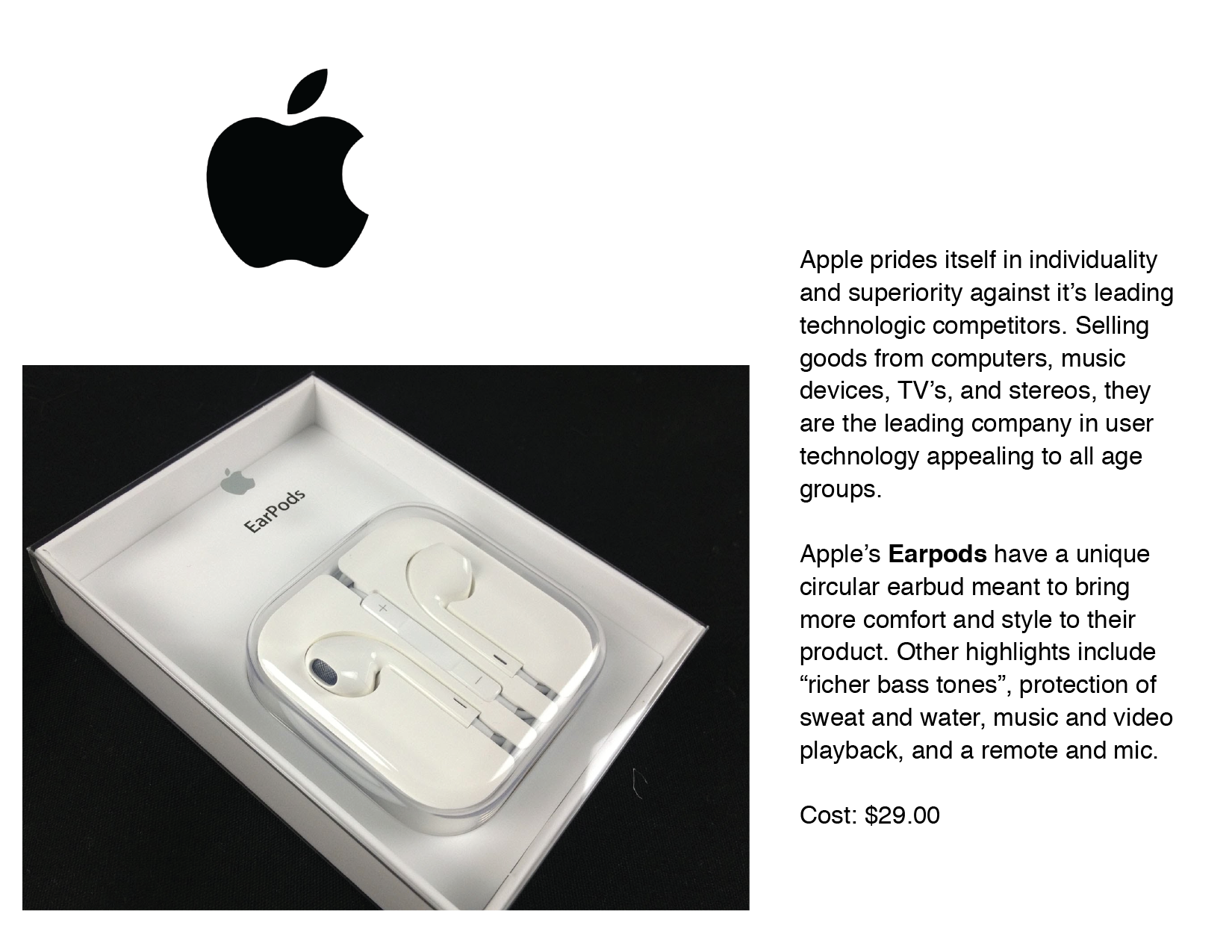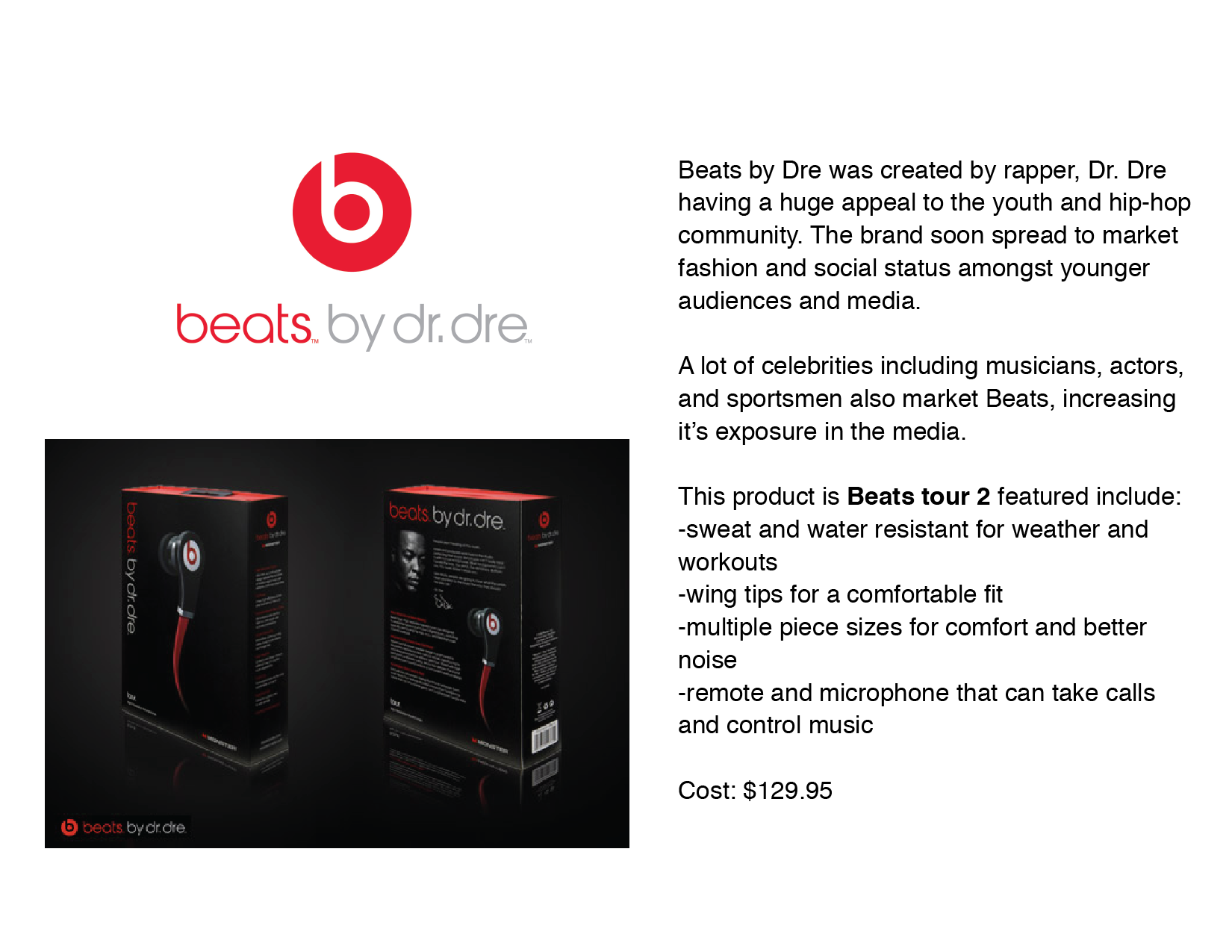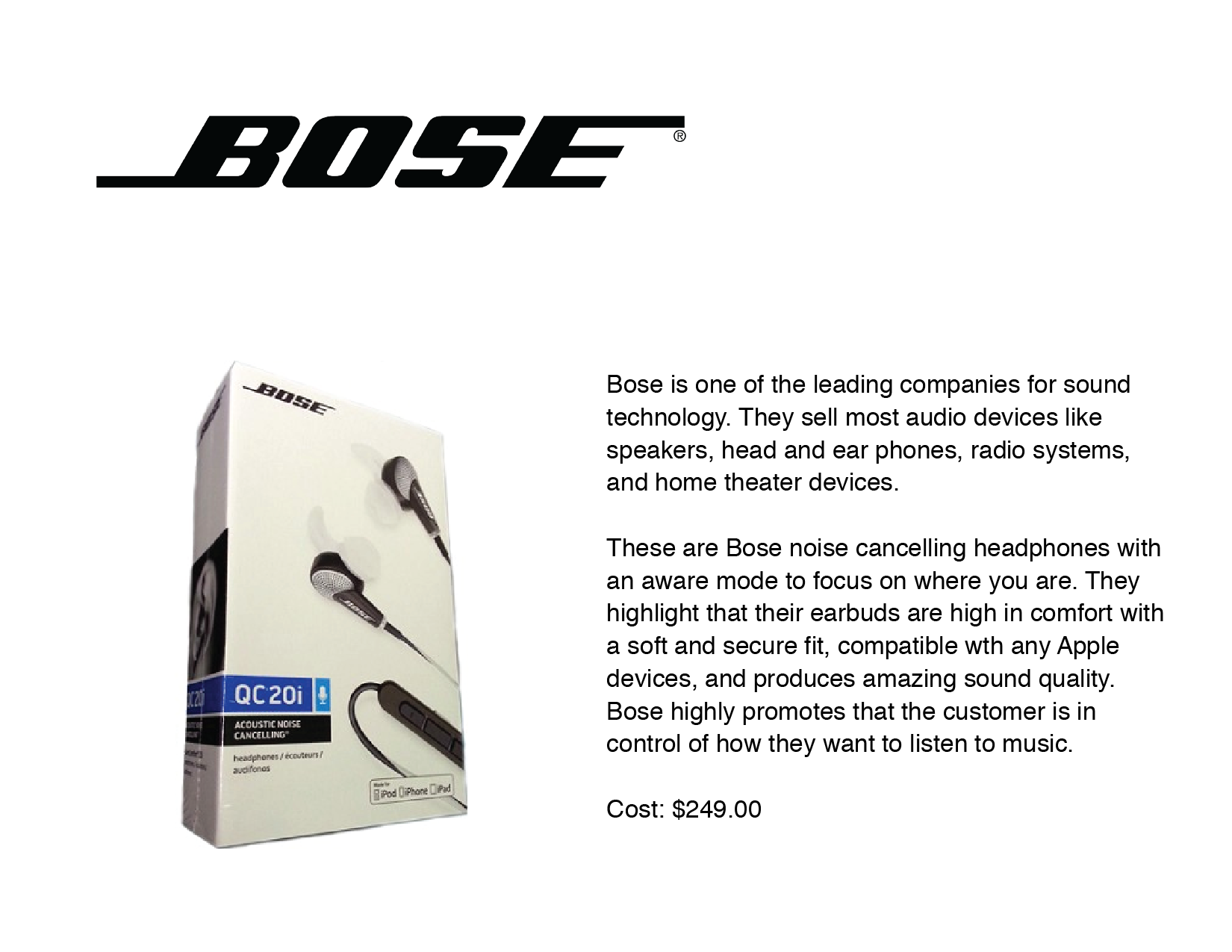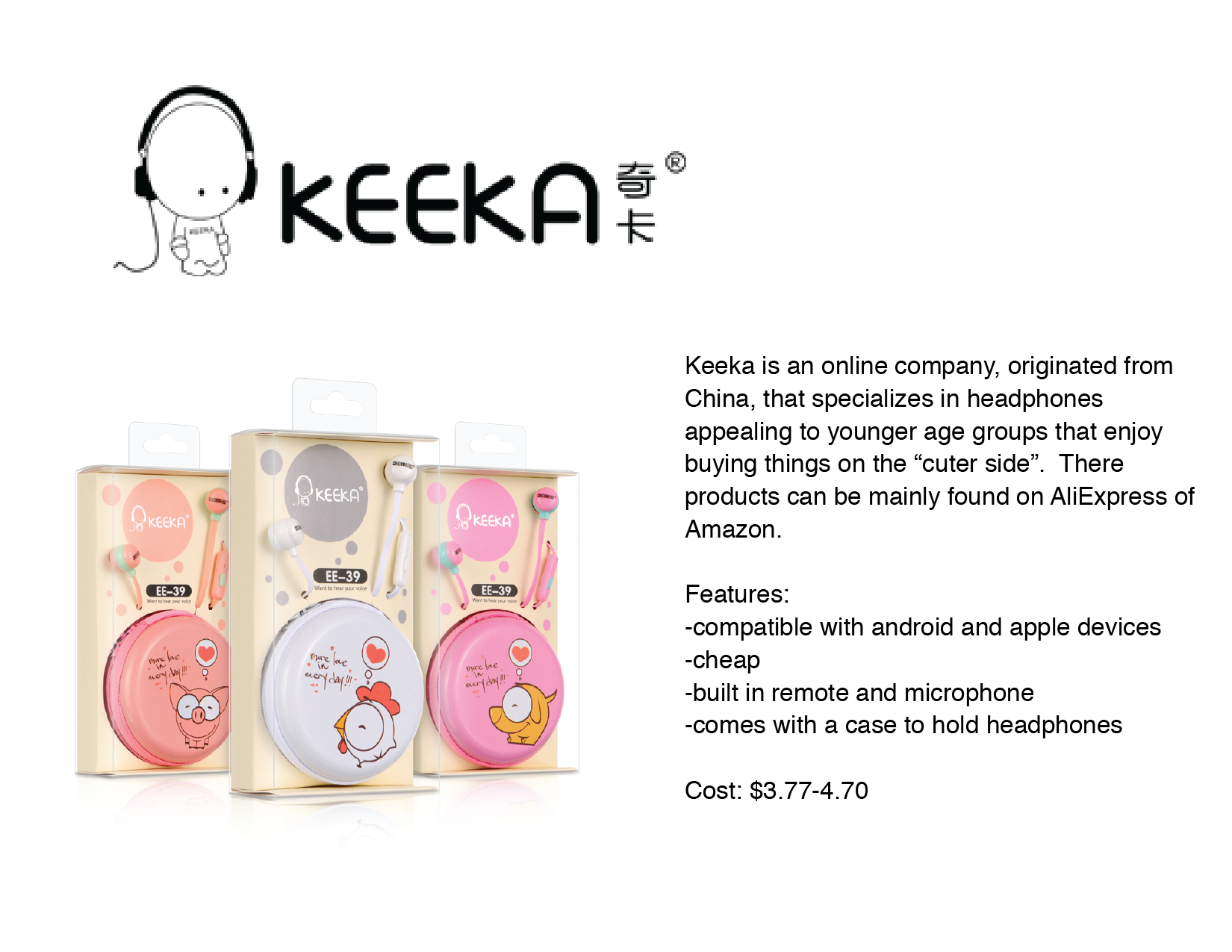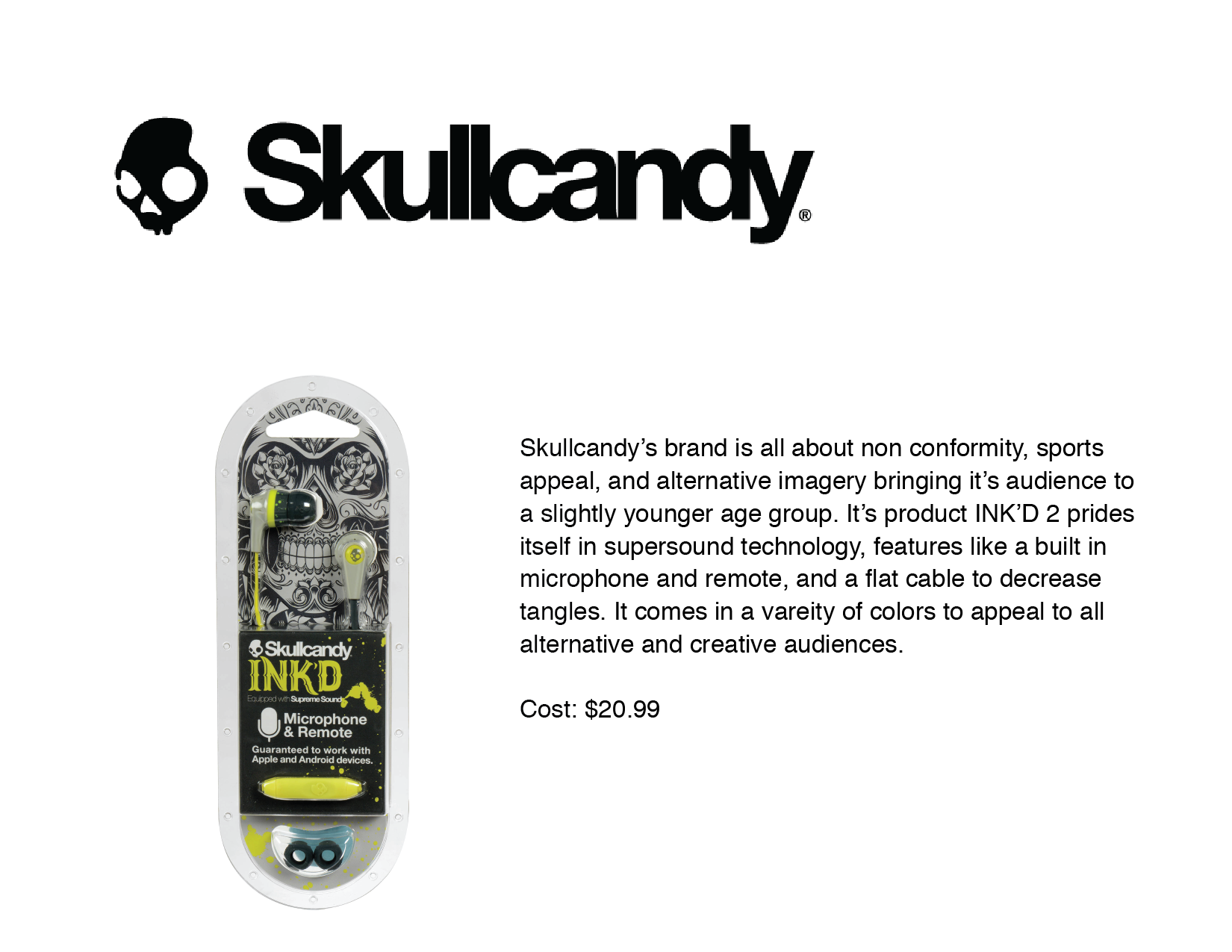 03 Final Design
For the final design, the earbud line consists of four products that are accessible for multiple lifestyles. From the packages copywriting, customers are aware that each of their purchases gives 20% of the proceeds to the Wildlife Conservation Society (WCS). This is in order to aid in wildlife preservation efforts.
As I worked on this project, I wanted the company to be built around improving lives and helping the environment. I also strived to keep the companies brand aesthetic sleek, refined, and memorable when seen from a store shelf.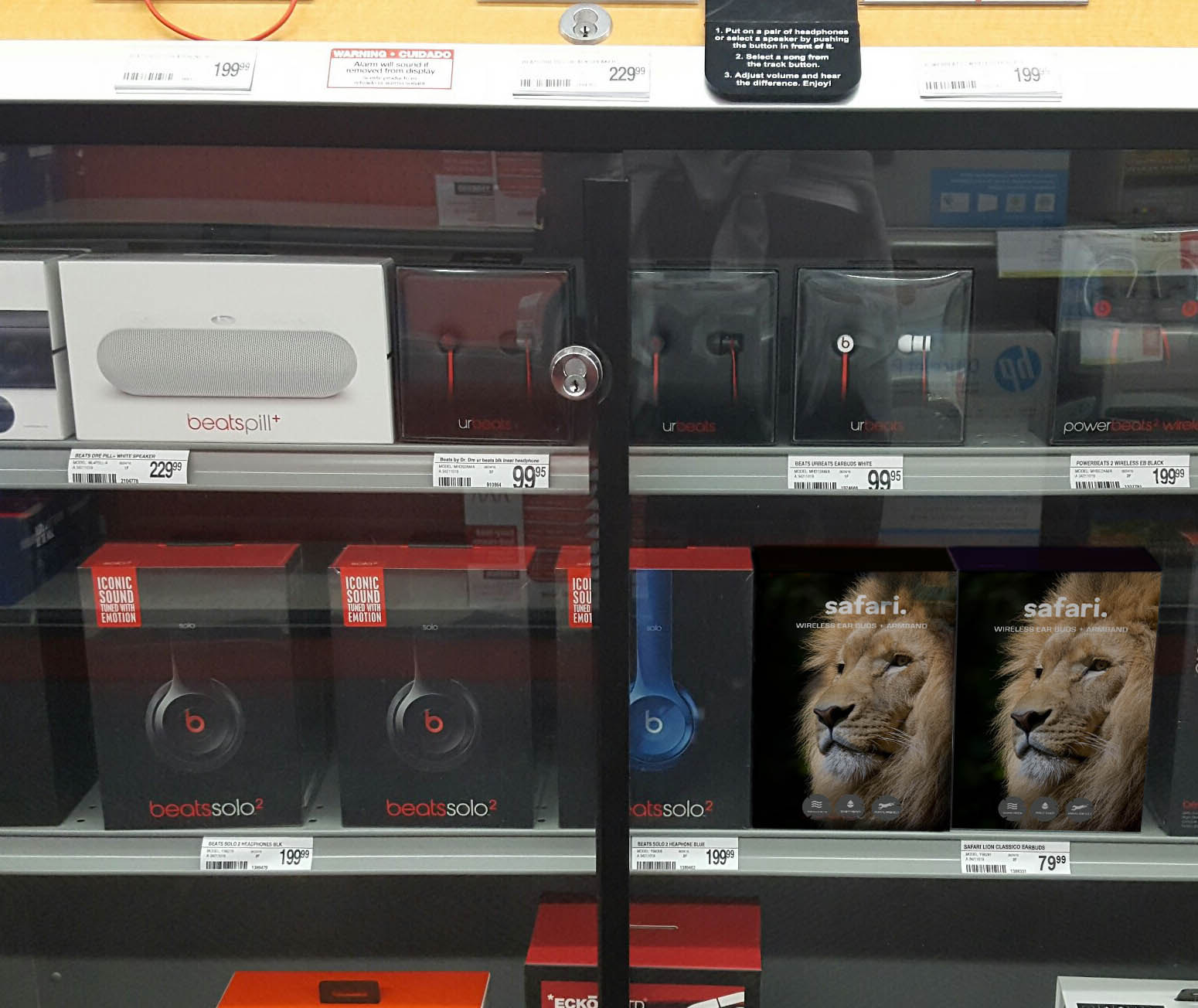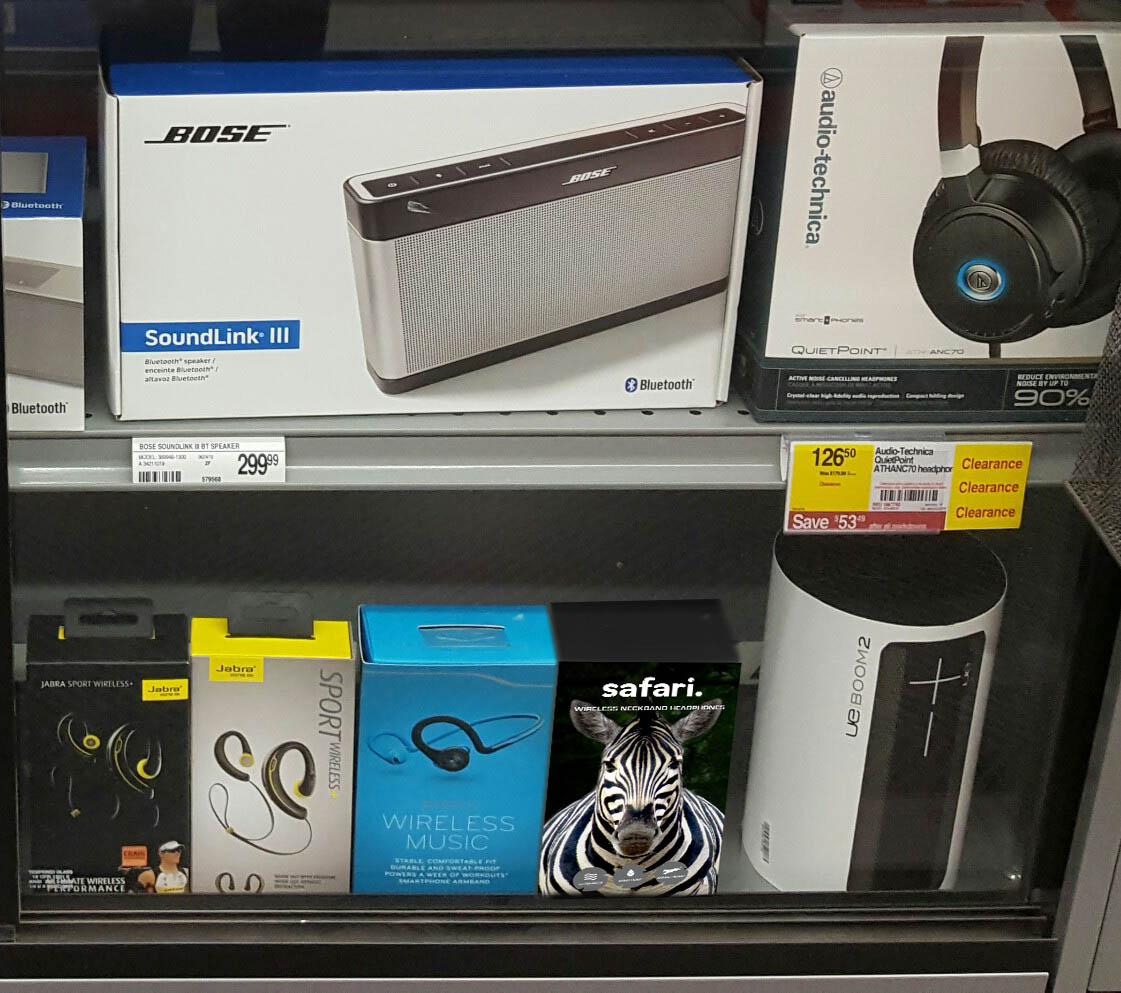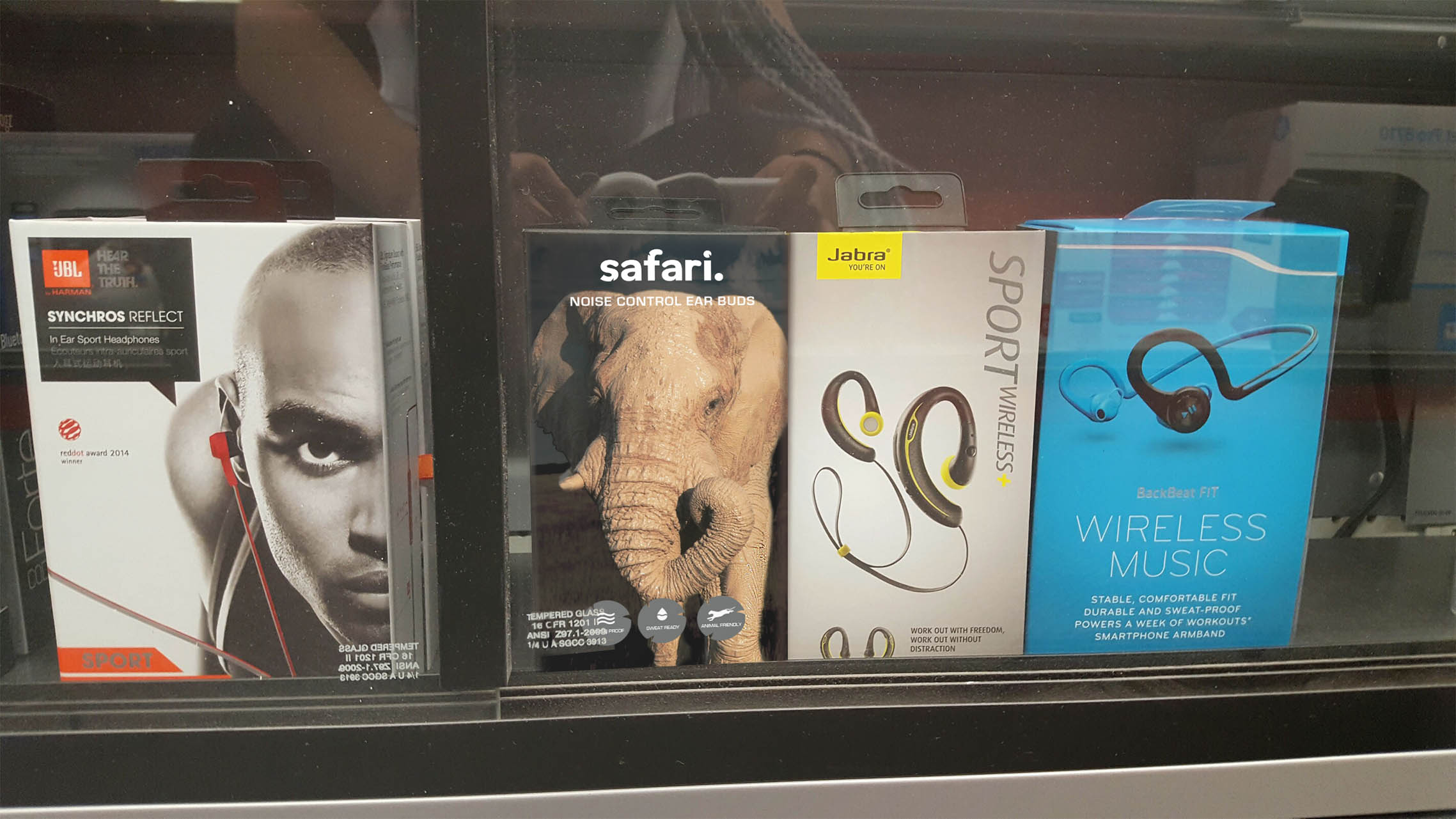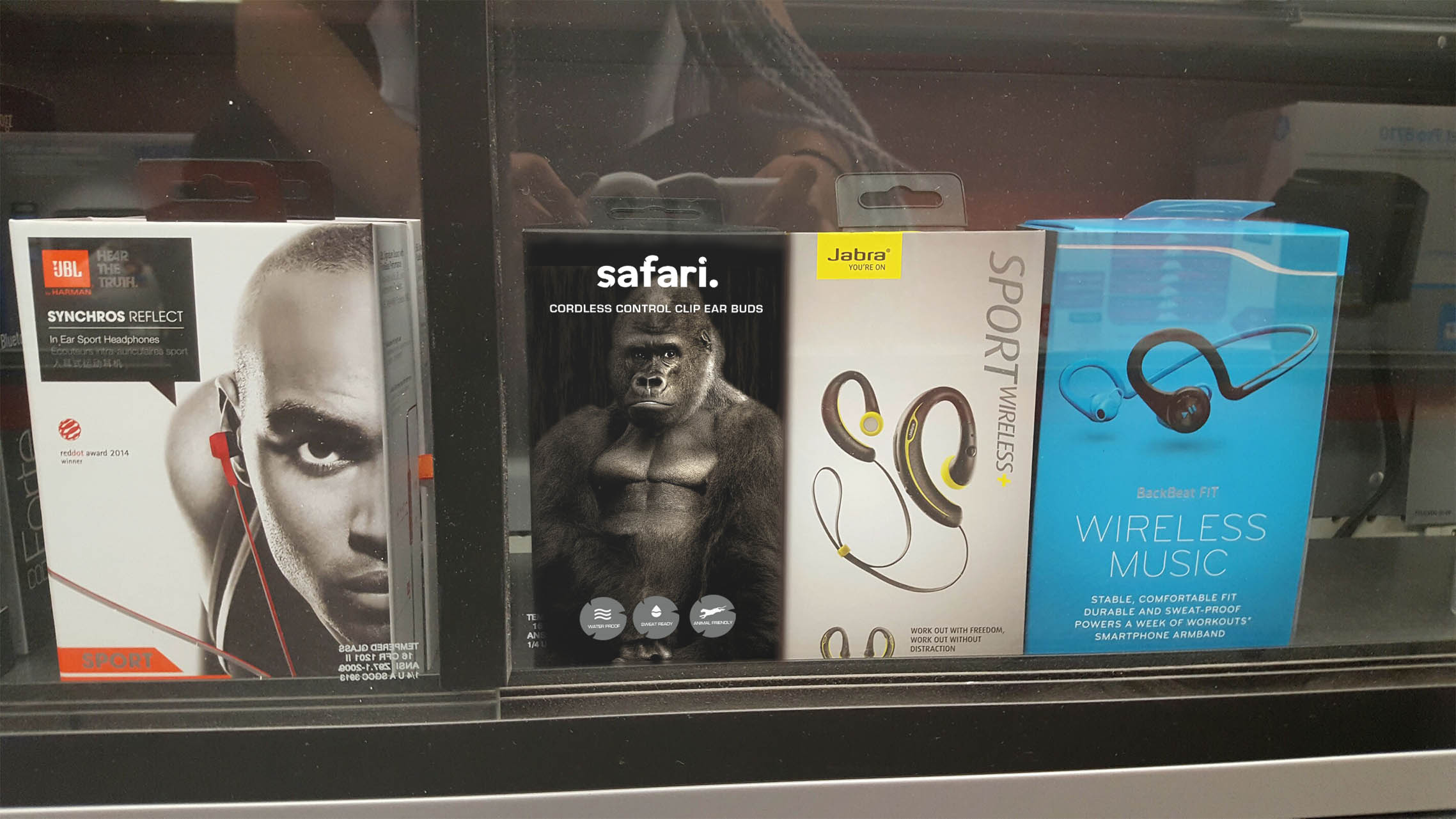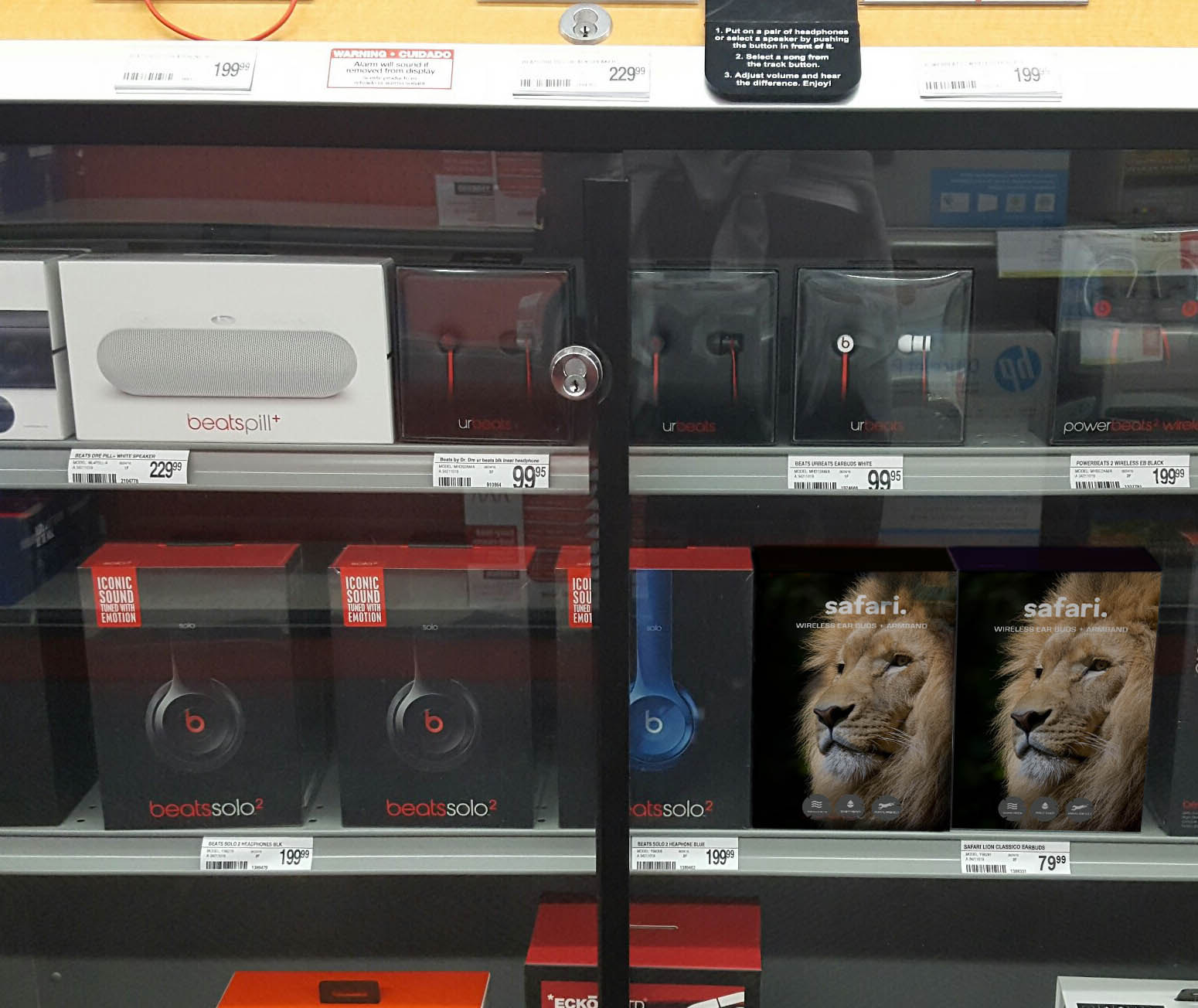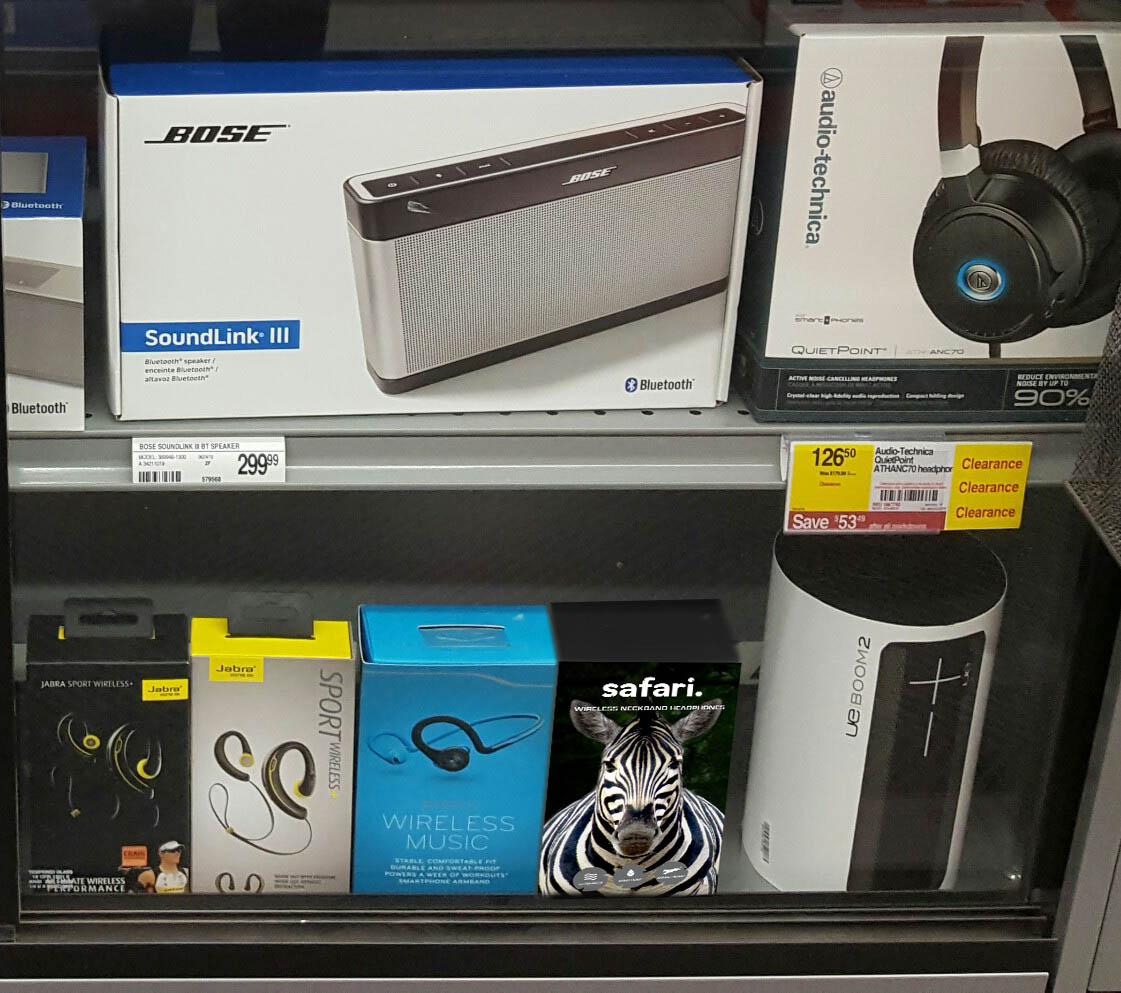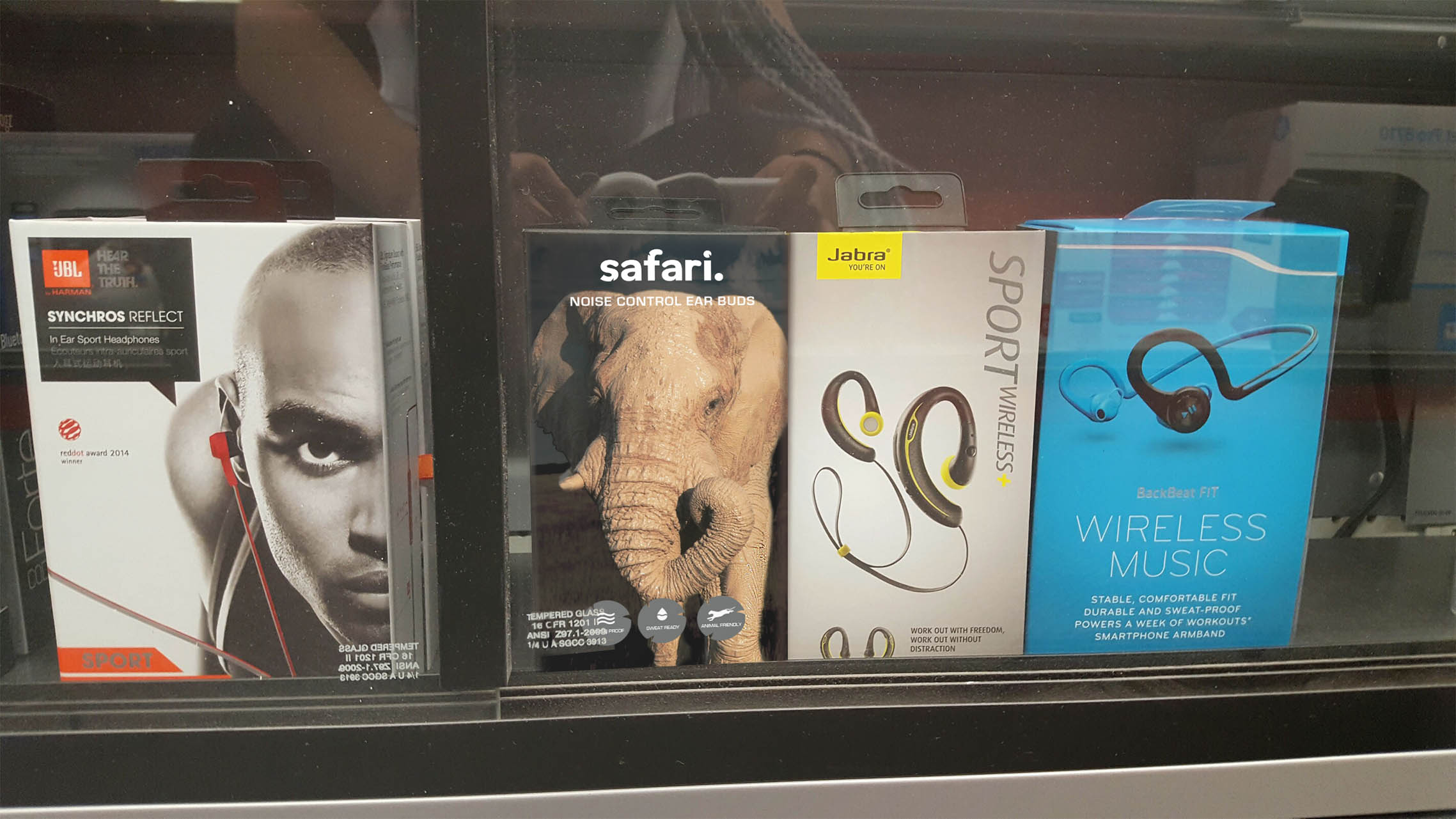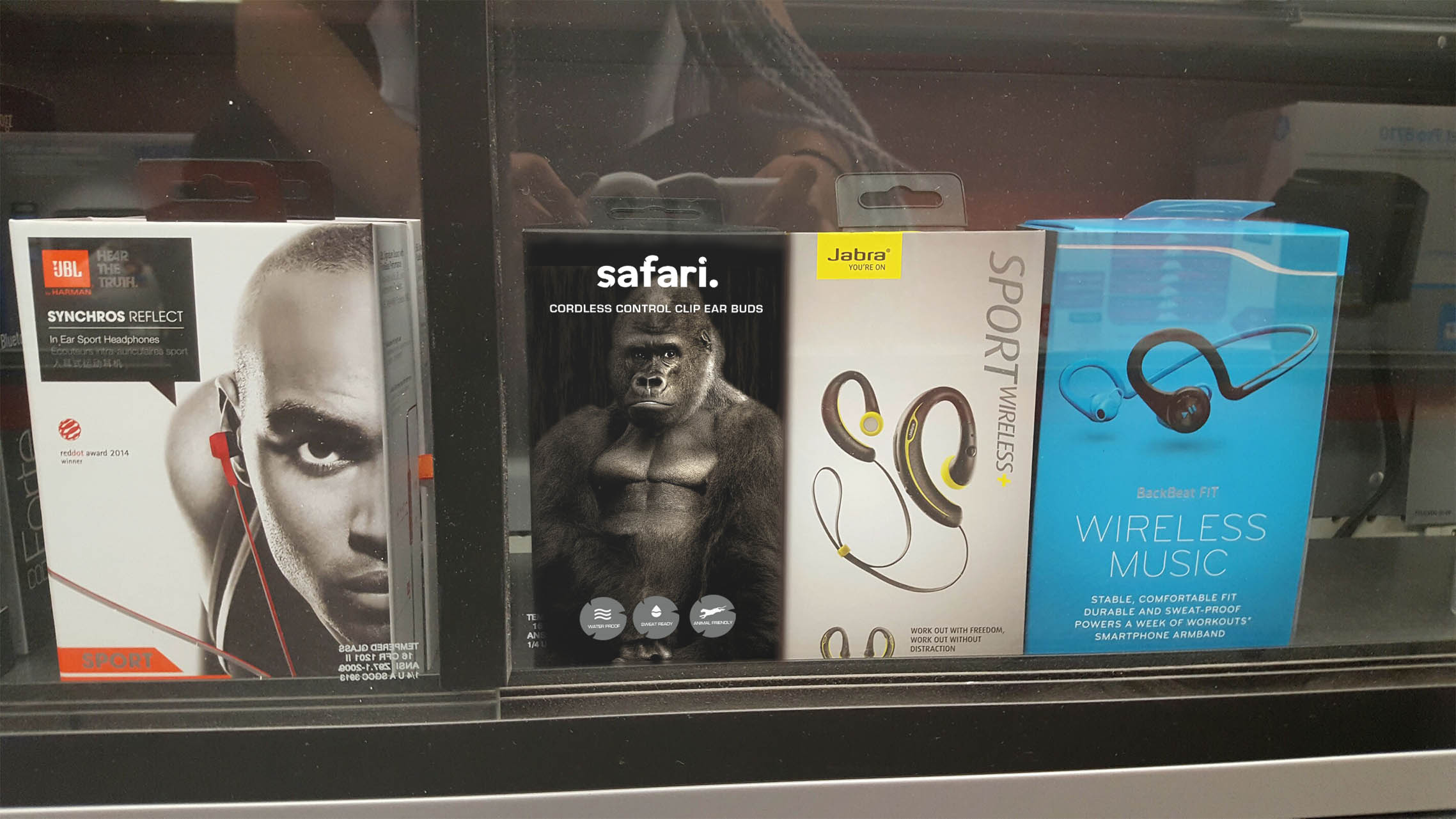 Products
 safari. Lion Classico 
Over the ear bluetooth headphones with a microphone and wireless remote. Packaging includes a durable armband for on the go activities.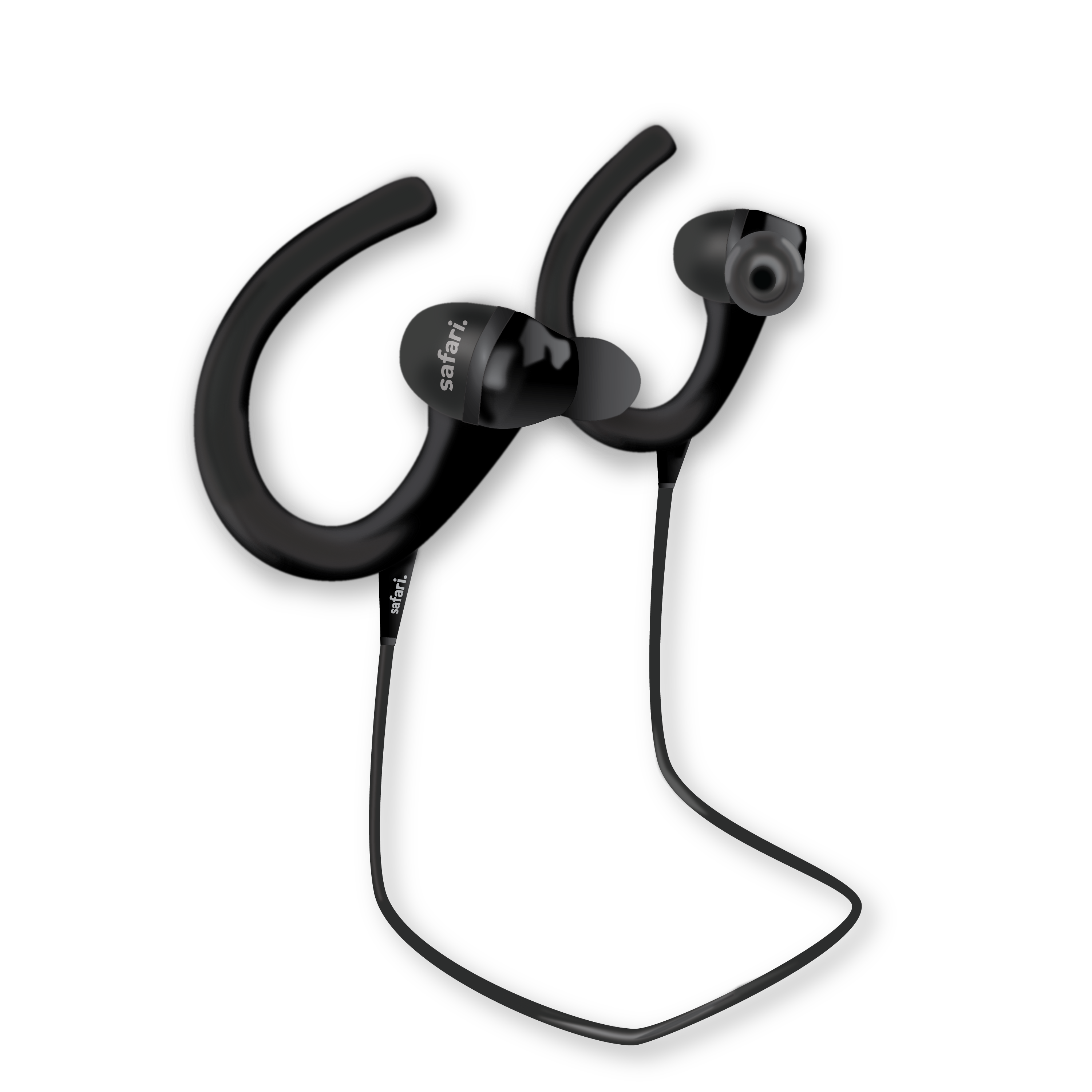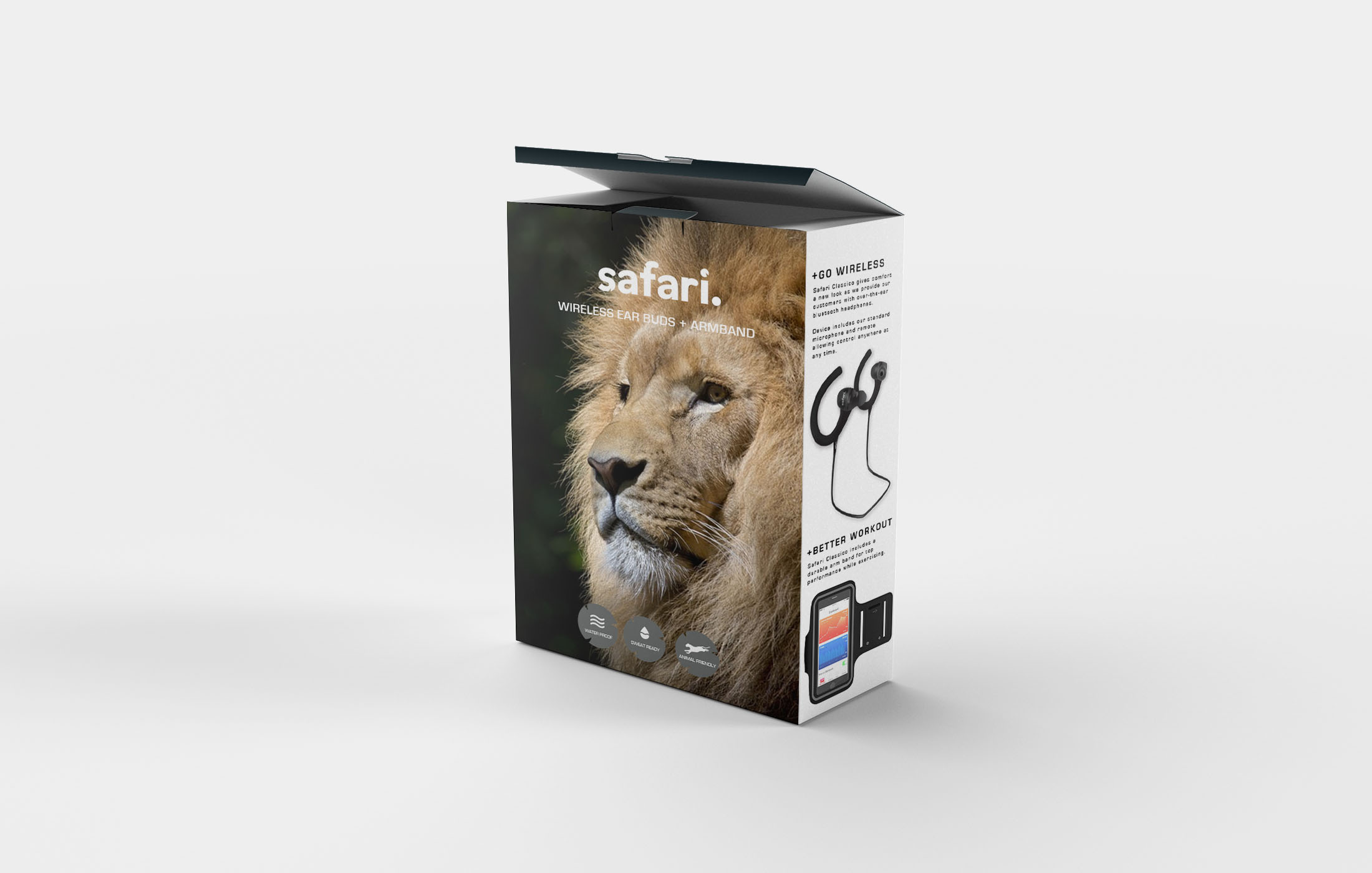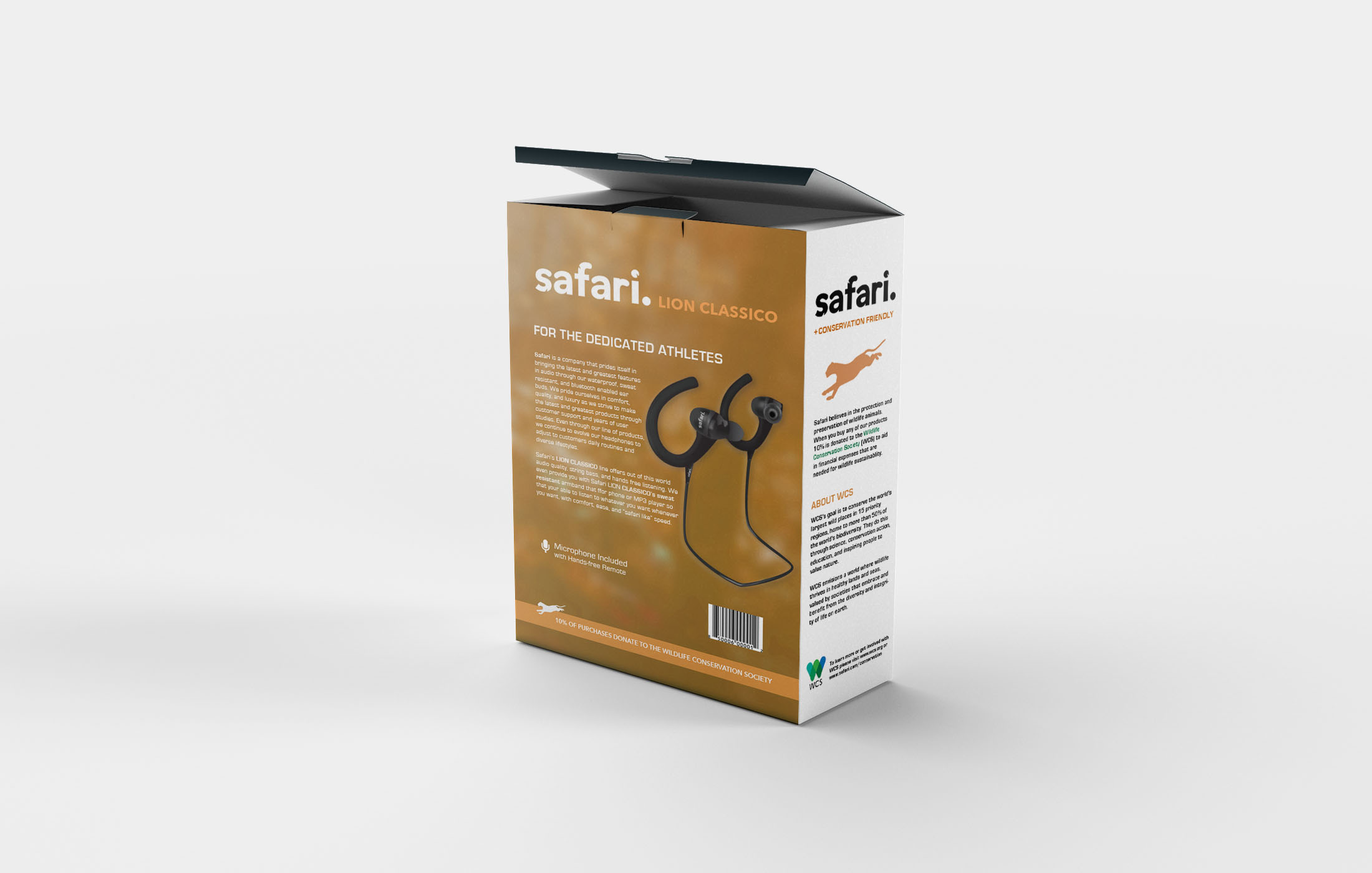 safari. Zeb 1.0
Bluetooth noise cancelling earbuds. Meant for comfortable and durable wear. Great for athletes and people on the go.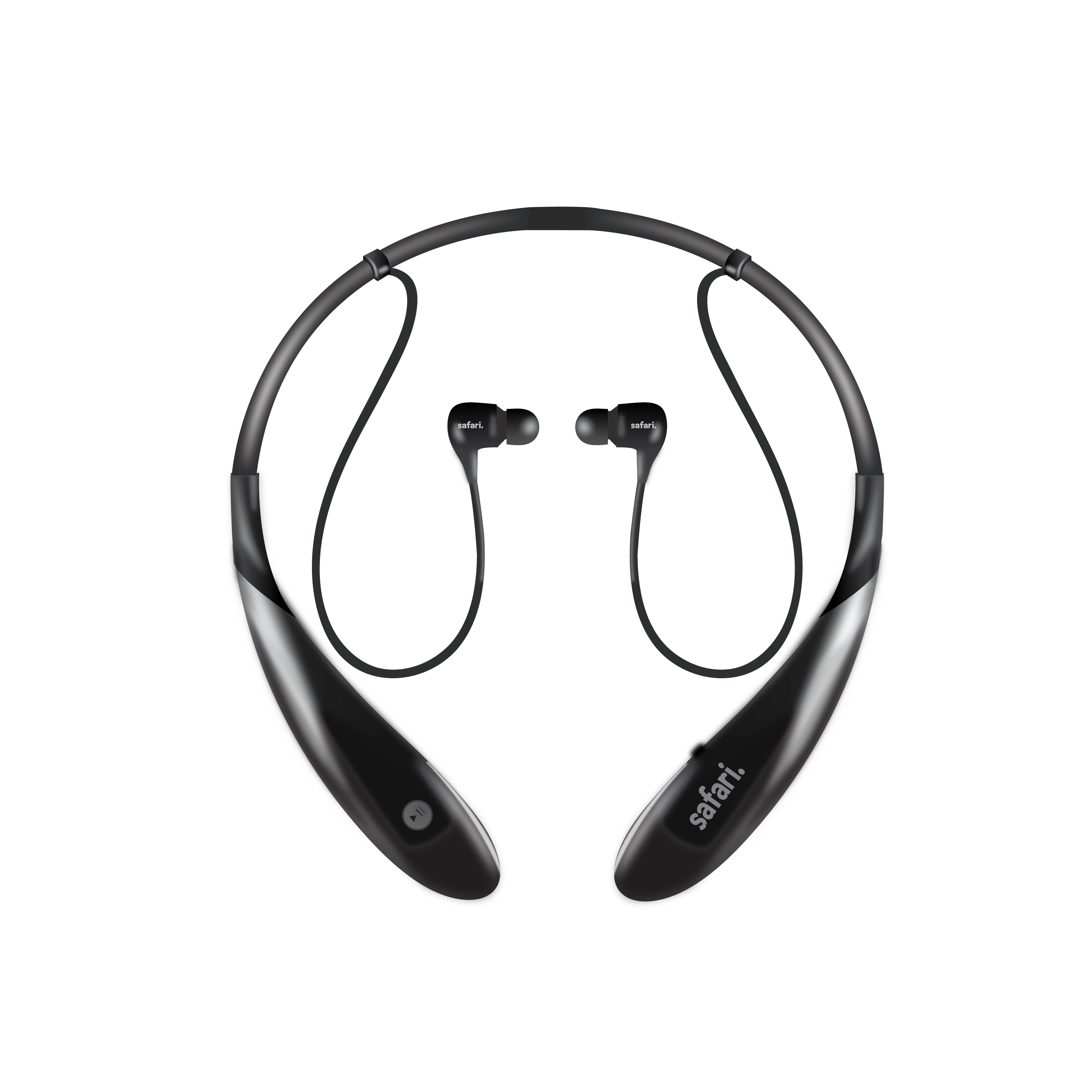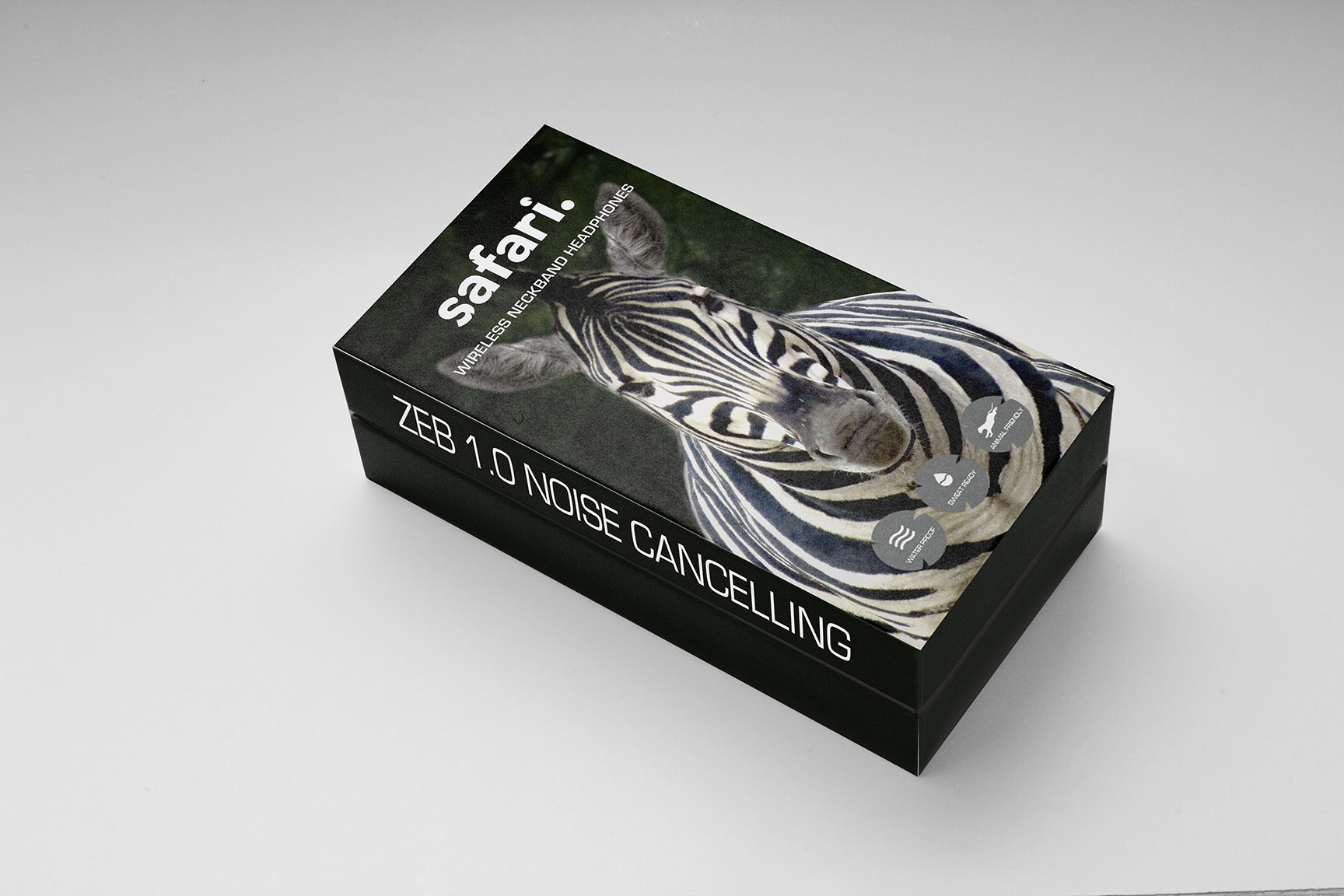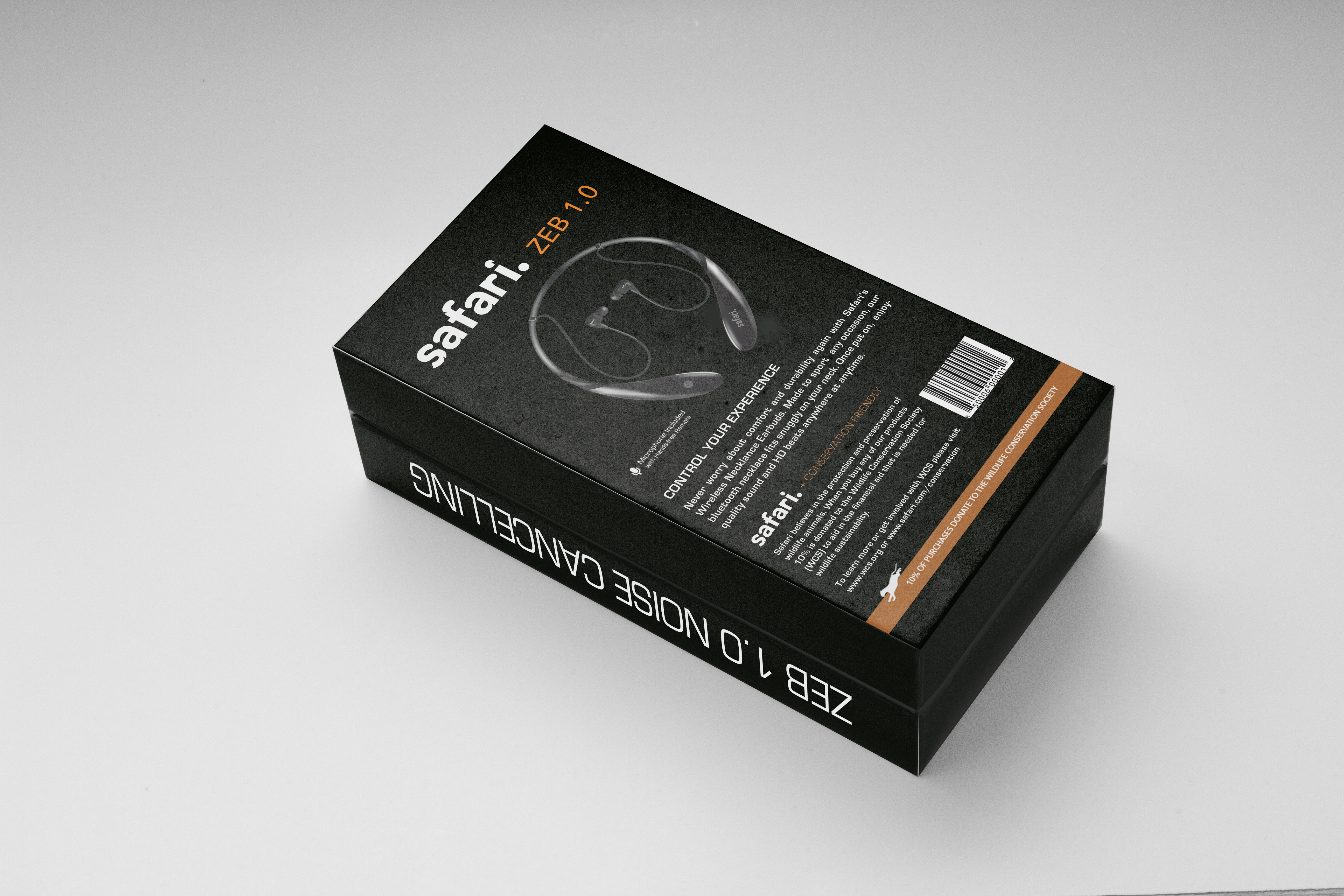 safari. Ele Crank C-1
These earbuds give you unlimited control on how and when you listen to your music. The "crank" feature is meant to block out noise with the turn of a dial. This gives customers full control of what outside noises come in and out of these earbuds.
Features also include bluetooth capabilities.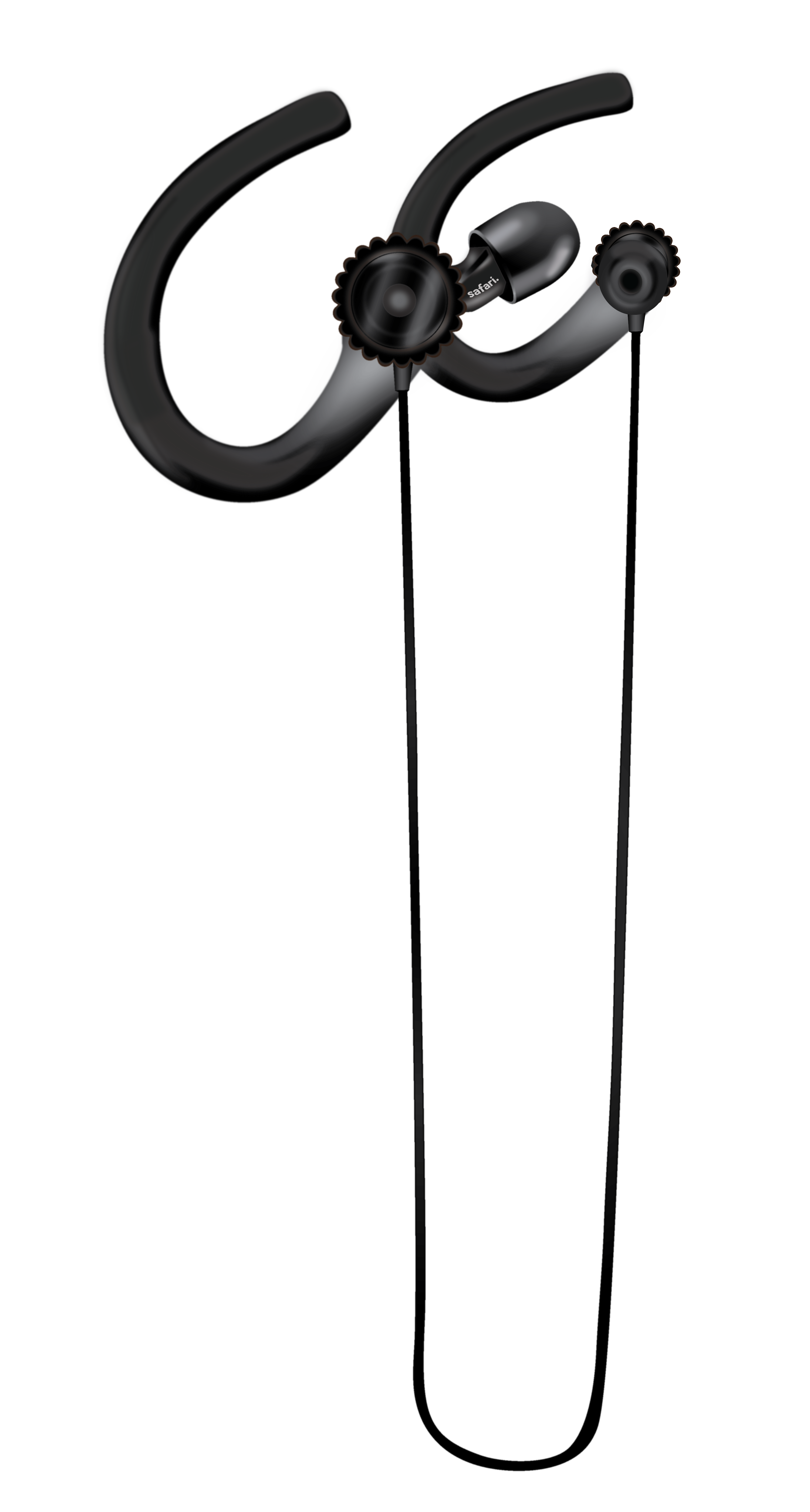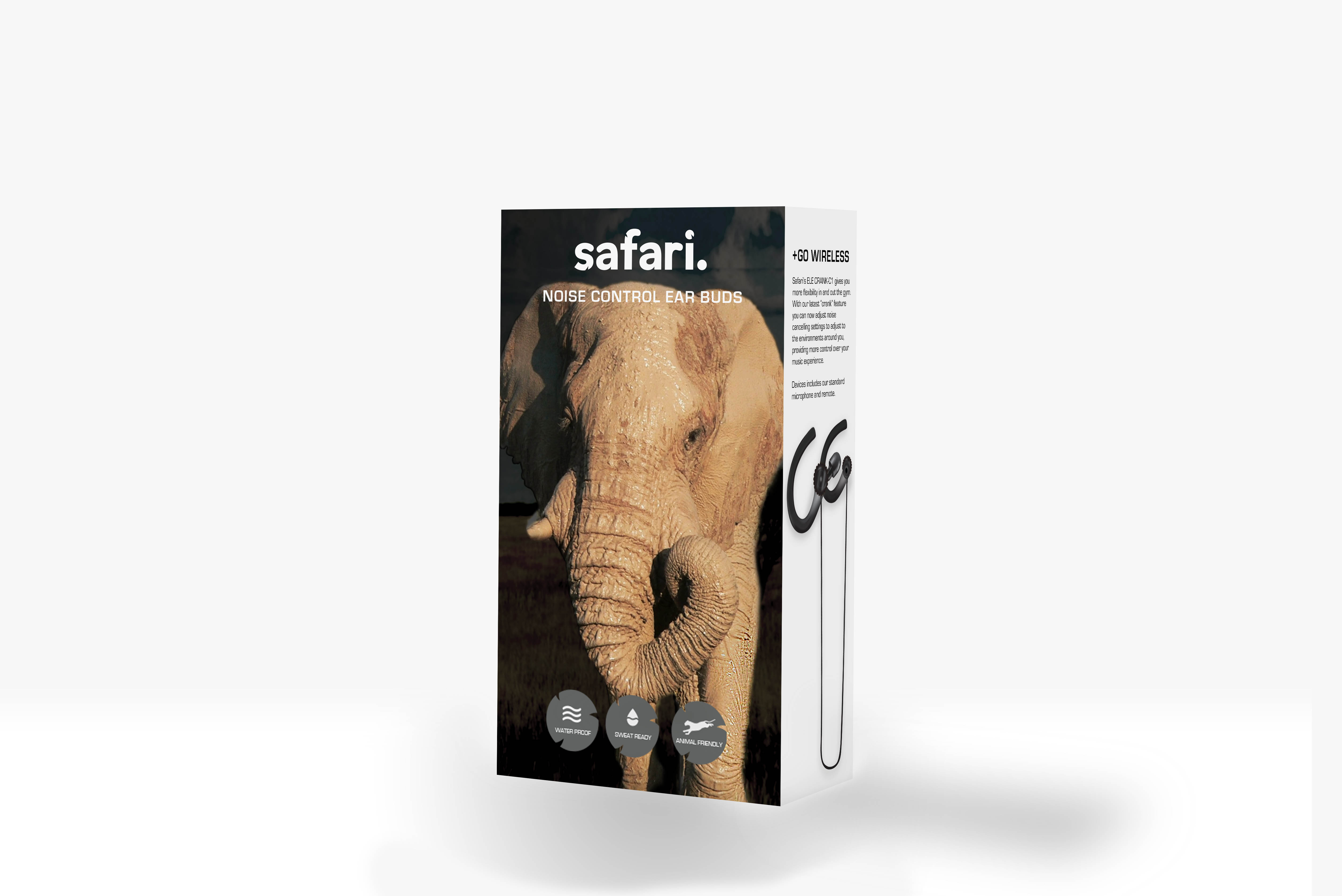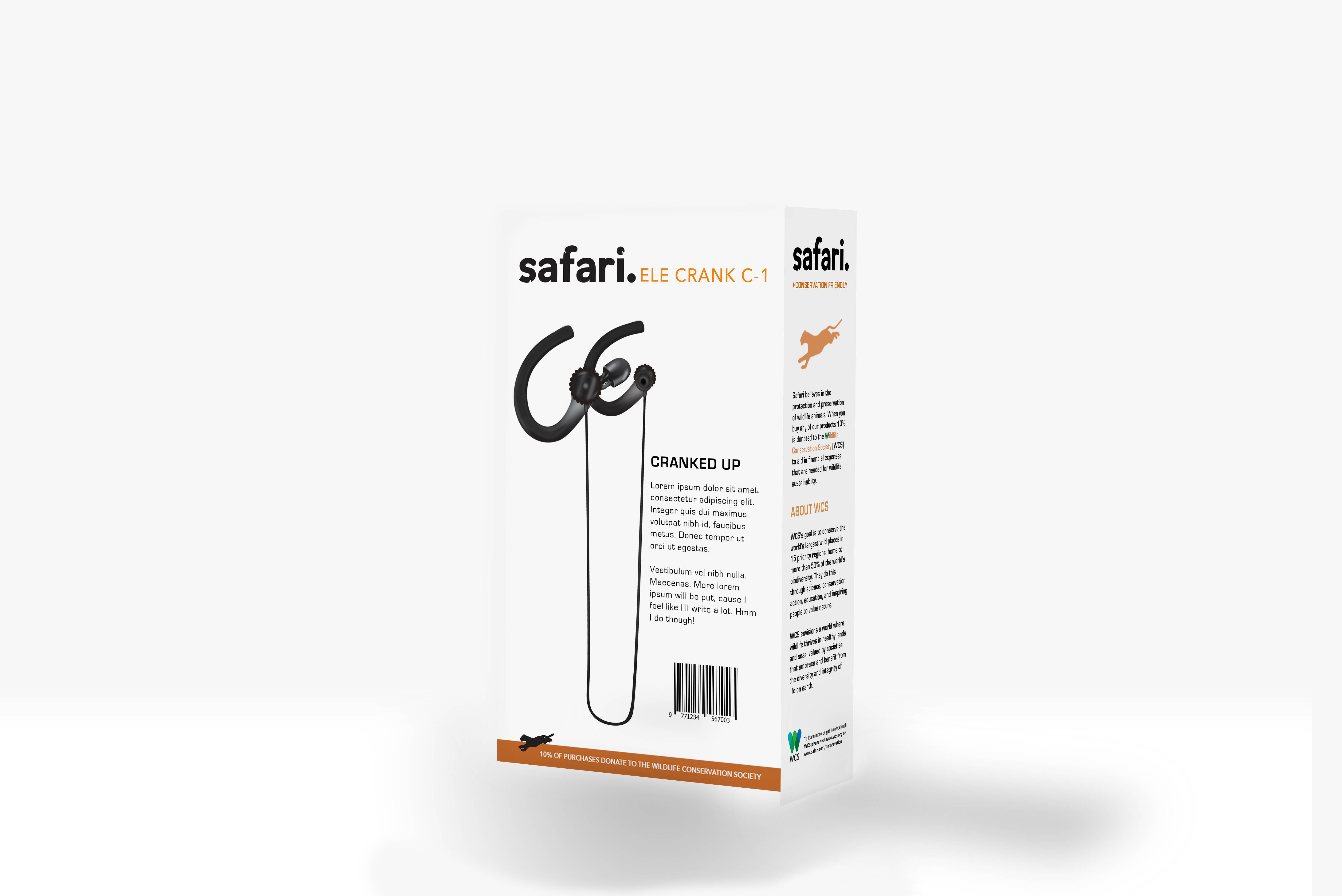 safari. Klip Kong
These earbuds fit perfectly by molding to the contours of your ears. These earbuds lock out excessive noise and allows for a clearer sound quality than standard earbuds.
Features also include bluetooth capabilities.