REVEAL GLOBAL CONSULTING
Type: Logo Design, Corporate Identity, and Branding
Role(s): Graphic Designer
Tools: Adobe Illustrator, Adobe Photoshop, Adobe InDesign, Microsoft Powerpoint, Sketch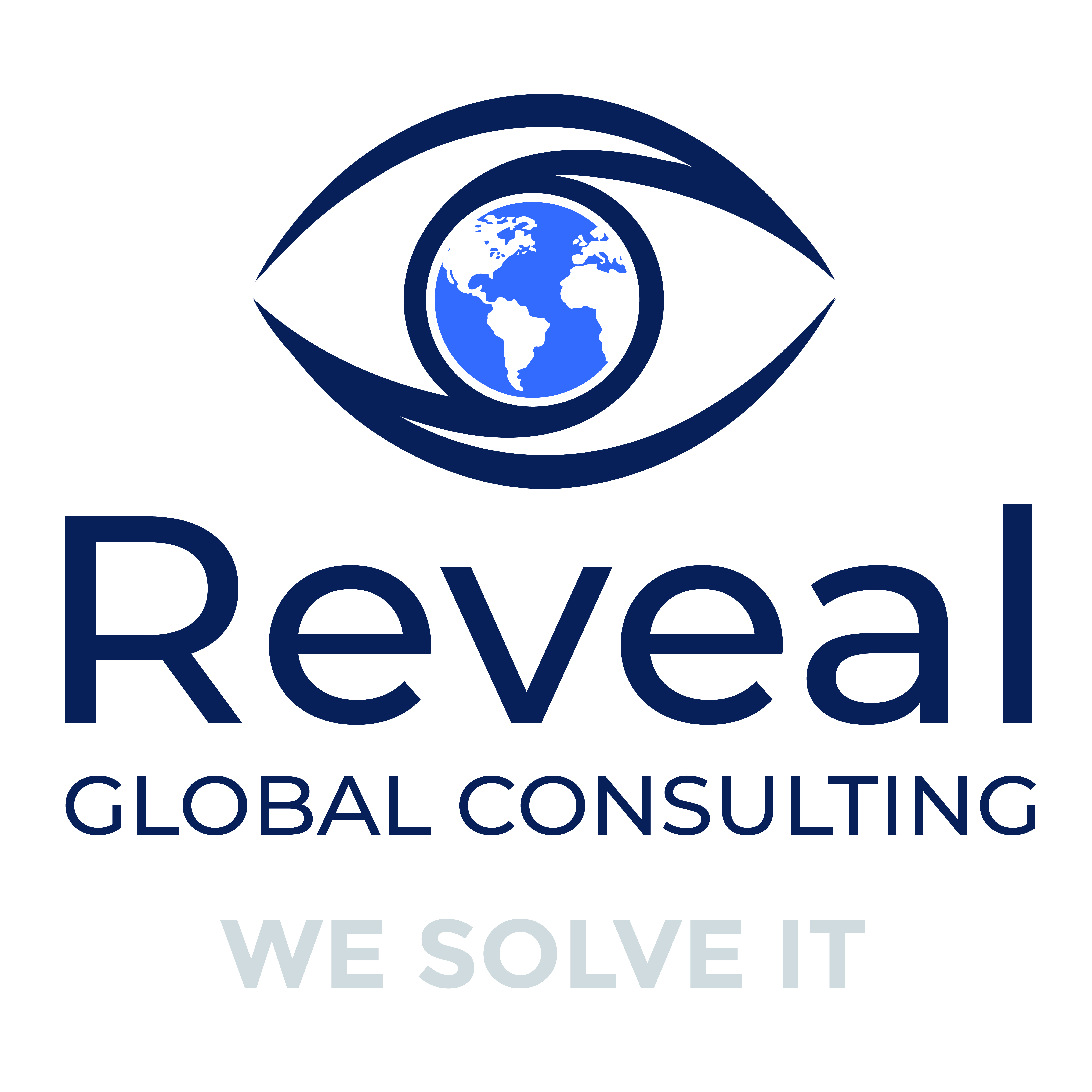 01 Background
Reveal Global Consulting is a worldwide solution provider with a mission to drive cost-effective capability to clients and to improve flexibility and resiliency in enterprise solutions.
Their primary clients are the Federal Government and Private Sectors, with solutions related to Artificial Intelligence, Machine Learning, and Deep Learning.
The company hired me to redesign their corporate logo, along with their partner company Reveal Holdings Group. The company was looking for a logo that was more polished, simplistic, and represented the scale in which Reveal would grow in the upcoming years.
02 Research, Concept, and Design Process
During the research phase, I had talked to Reveal's marketing team to gather more information about the redesign. They had explained that they wanted to keep a similar look and feel to the existing logo, but have it revamped with a modernized and refreshed look. 
The team felt very strongly about keeping the globe and eye symbol within the new logo, but were open to reviewing new font and layout choices. 
When I started to design the new logo, I kept the imagery flat and two-dimensional, leaning on the look of a modern design. I also chose to tweak the saturation of the colors to give the logo more of a corporate and serious tone.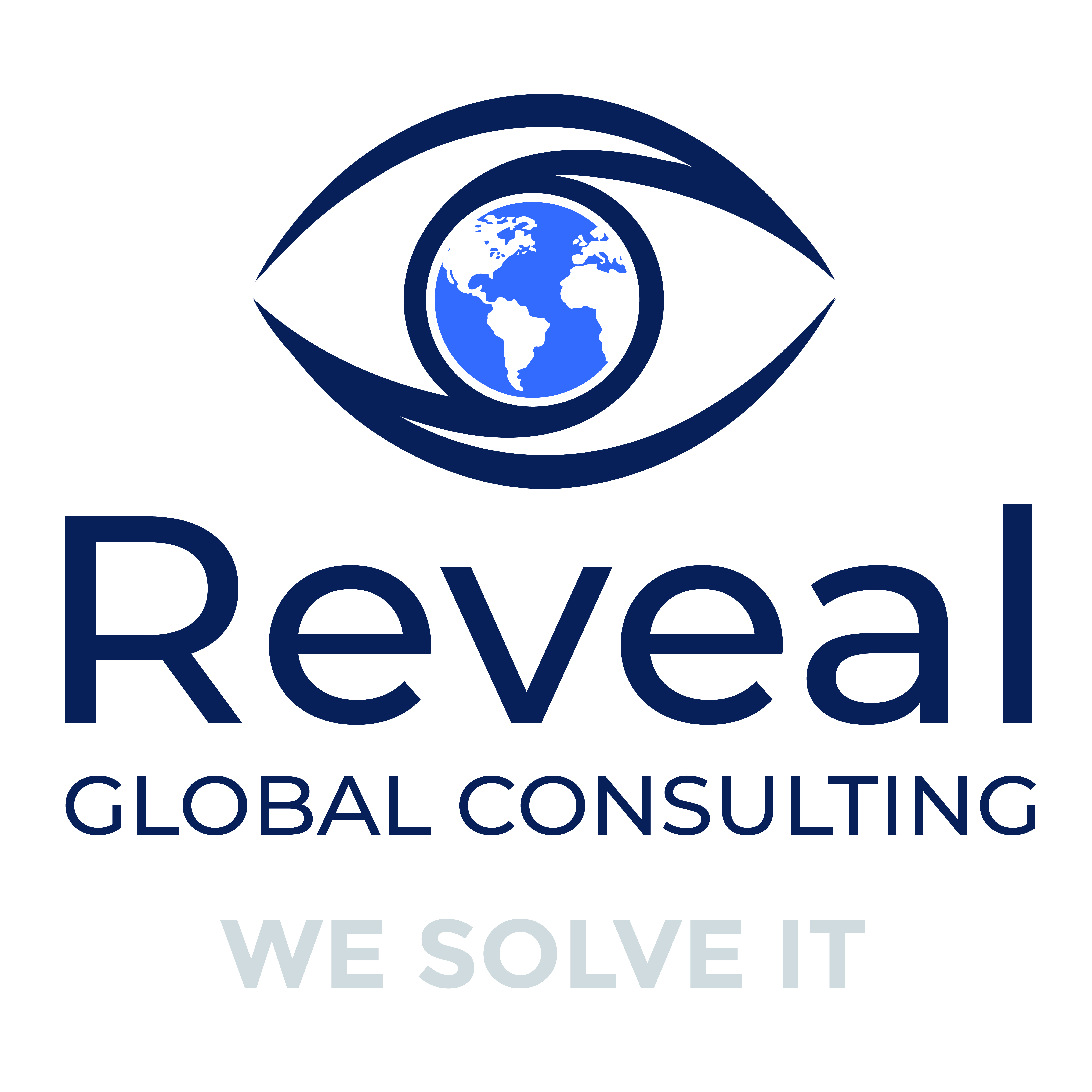 Reveal Holdings Group Logo


03 Final Design
The final elements of the project included the redesigned logo and corporate identity pieces including: stationery, powerpoint presentations, and a sample website redesign.
Stationery
Stationery included brand guidelines, business cards, letterheads, client brochures, postcards, and envelope designs.