ATTOLLO
Type: Branding & Marketing
Role(s): Lead Designer / UI Designer
Tools: Adobe Illustrator
01 Background
Attollo is a college access program devoted to college access, leadership programs, SAT prep, and mentorship. While I worked for Attollo I was the lead designer working on a number of projects that involved designing: print materials, social media posts, email blasts, websites, logos and corporate identities, presentations, photography, videography, and apparel. 
My work at Attollo has taught me how to work with vendors, juggle time sensitive projects, work with a team, and lead with empathy.
02 Projects
Below are some of the projects I completed for Attollo:
Branding & Stationery
Most of my designs at Attollo contributed to helping gain more donors and sponsors. Along with informing them of new changes, and updating them on the companies goals for the future plans.
It was my job to share all of this information in an aesthetically pleasing and concise manner. I created a number of informational booklets, infographics, and updated the current companies stationary in order to gain the attention of current and future donors, while  allowing them to process information in a quick and easy way.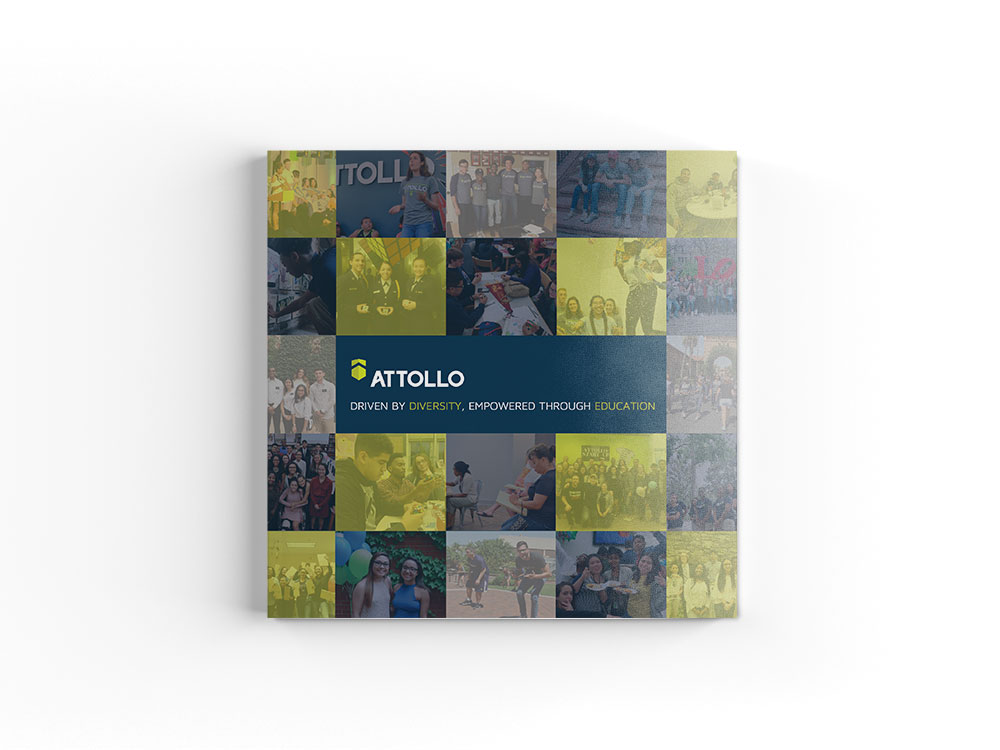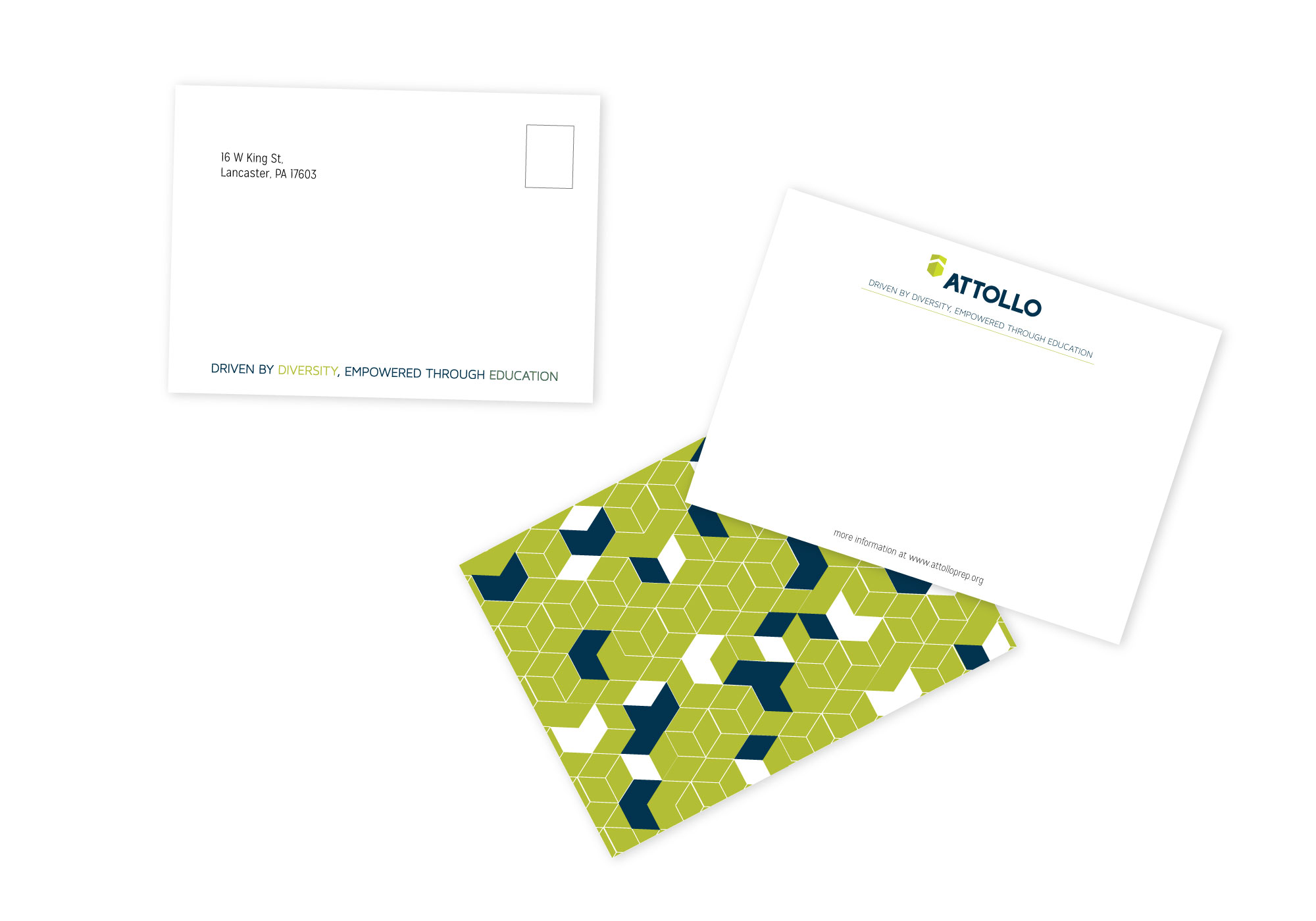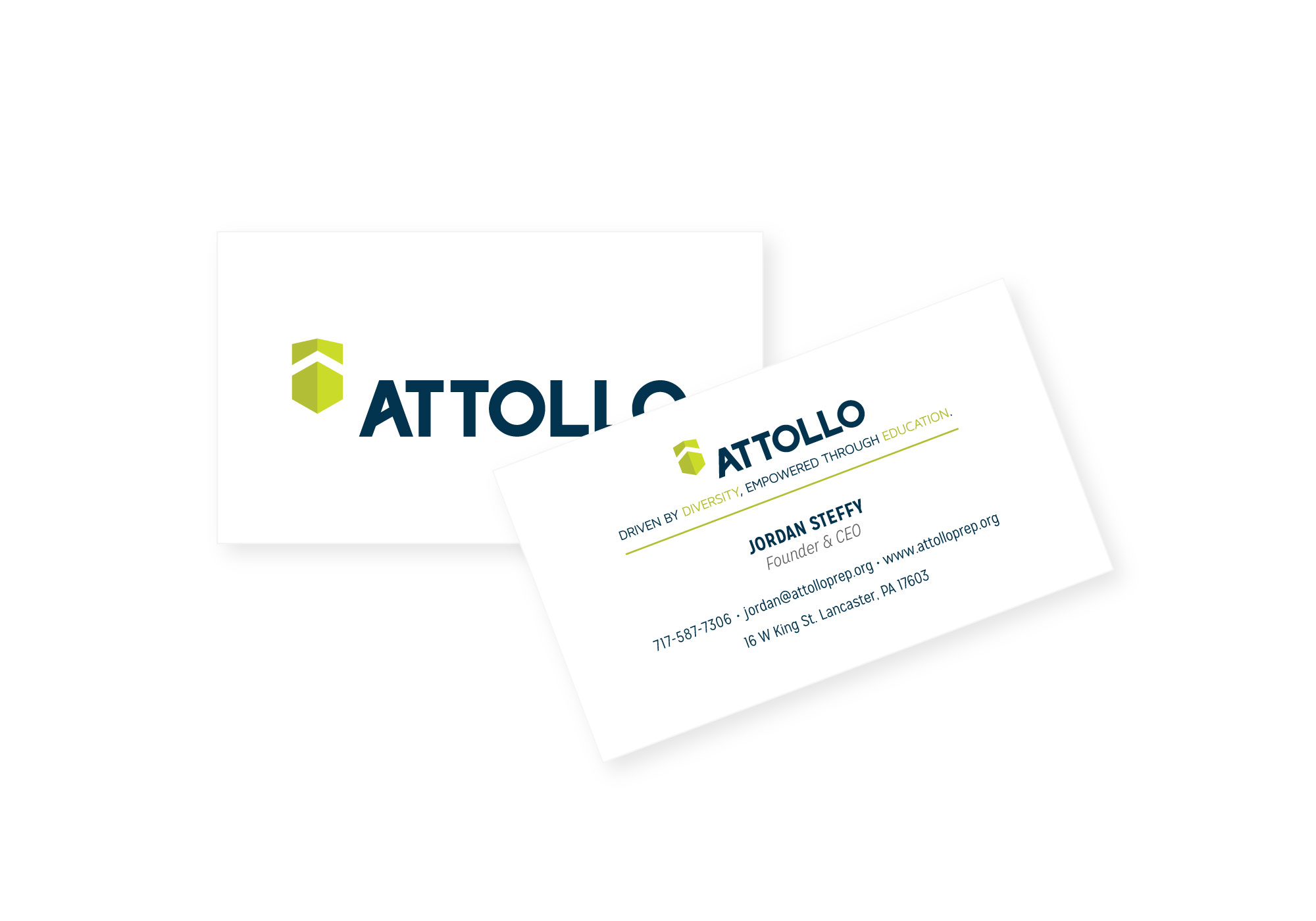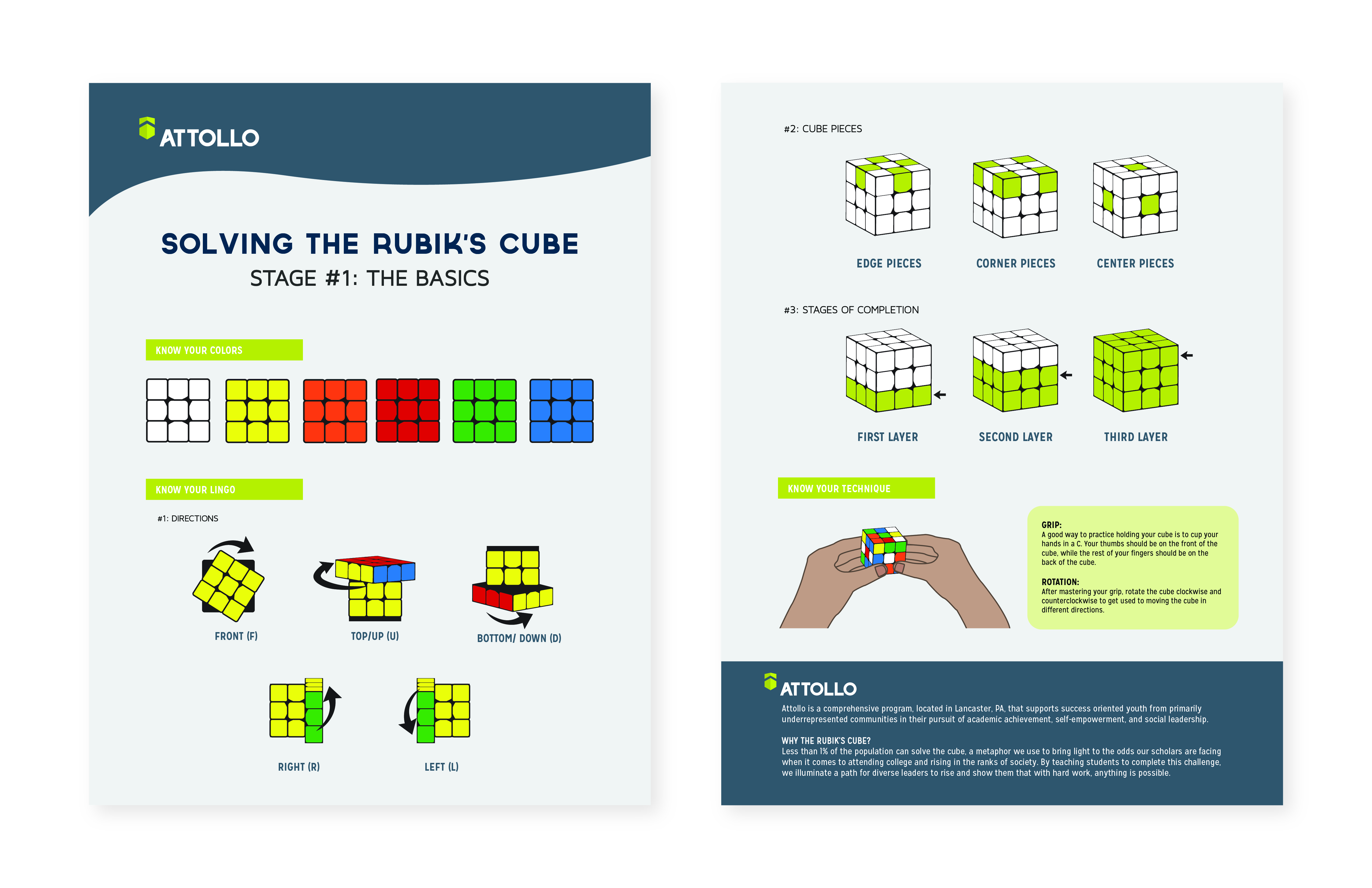 Attollo Startup
Attollo Startup is an entrepreneurial focused program in which students learn how to identify problems, ideate to create a solution, develop the solution, present the solution (product) to investors, and market the product.
Three girls from the  program had created a backpack brand called Mochila. The backpack was meant to target high school kids, and sold itself on improving and preventing back pain and other backpack injuries.
I helped these ladies redesign their logo. As requested, they desired a logo that looked more polished, clean, and high-end. The new logo also will appeal to the companies target audience of fashion-forward and trendy teens.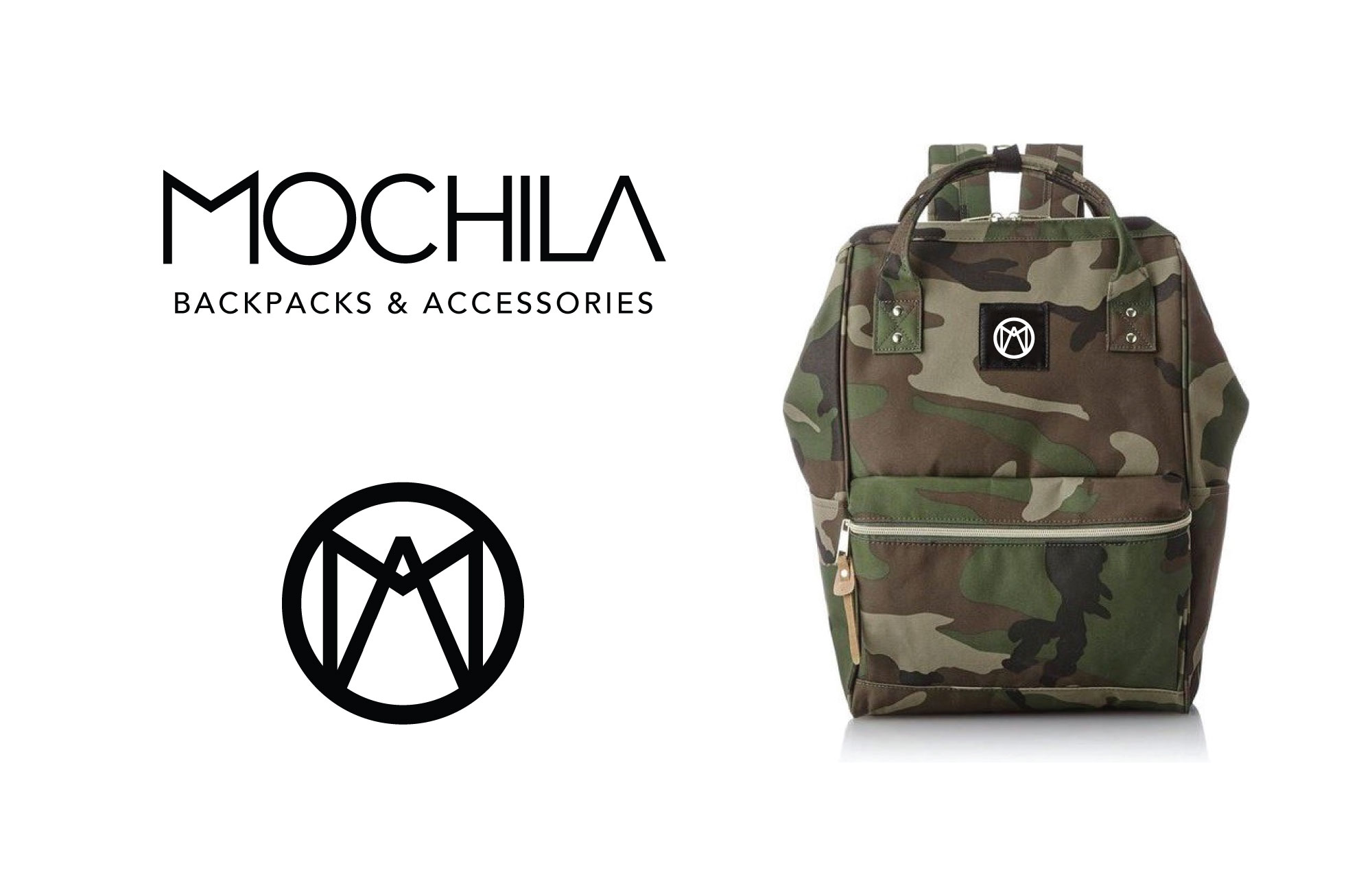 Event Marketing
This is a marketing campaign for Lancaster, Pennsylvania's Extra Give event. This event takes place for 24 hours, giving non-profits the chance to gain exposure and donations for a full 24 hours.
For this campaign my co-workers and I came up with the theme "I am grateful." Signifying the gratitude and love that every child of the program feels when someone donates to the foundation. Through these donations kids are able to go on college tours, earn scholarships for school, and get free SAT prep. 
During the design of the campaign, I created a number of promotional materials and social media content in order to ramp up our exposure and campaign strategy. 
With the help of the team, we had come in first place that year raising a little over $37,000 in donations.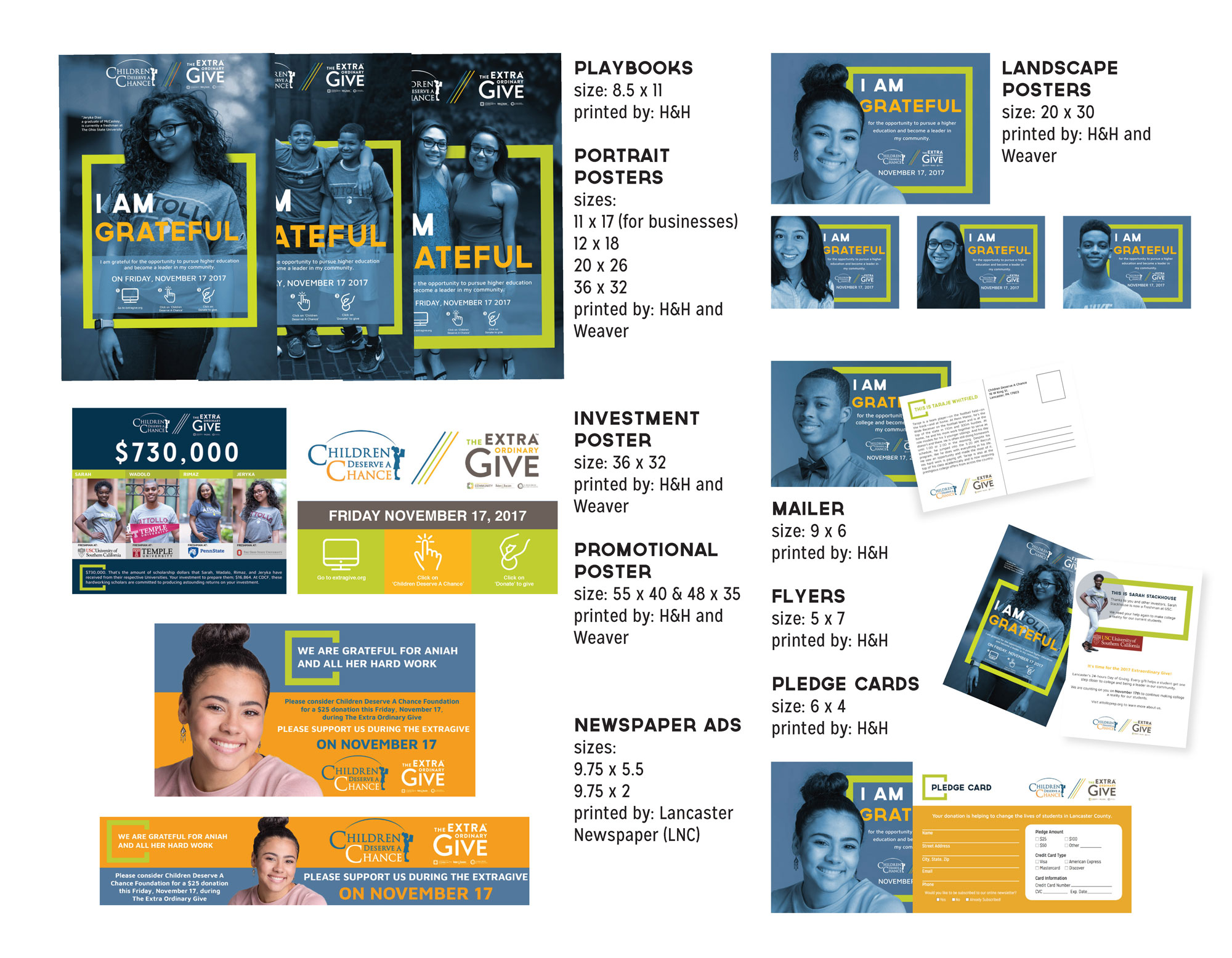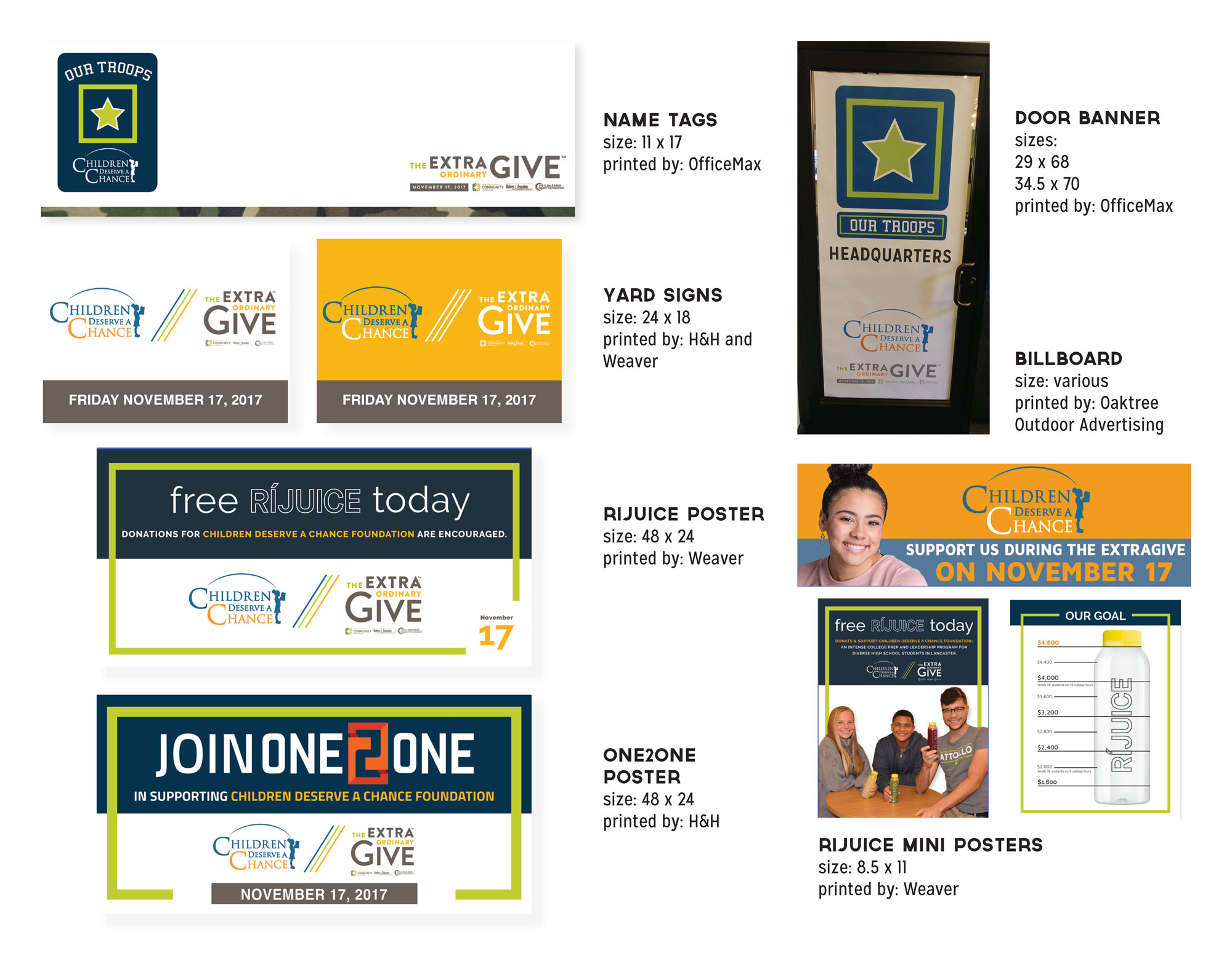 I also created invitations for Attollo's Game On! Event. This event was held to congratulate the senior class as they close the chapters of high school and celebrate their new journey into college.