SAFARI EAR BUDS
For my packaging class, I created a fictitious ear bud brand called safari. I wanted to create a set of performance ear buds that looked high-end and can compete with the competition. To bring an extra dynamic to the brand, 20% of proceeded are donated to the Wildlife Conservation Fund (WCF) to aid with preservation efforts.
In the beginning, I developed a simple sketch with the idea of having bold and strong wildlife animals to represent different types of safari ear buds. In my research, I looked at a lot of commercial stock imagery and went through various comps to match the right animals with the right products. Once selected, I came up with all the copywriting materials including the product names, conservation information, product features, etc. In Adobe Illustrator, I also rendered my earbuds so the customer can get a visual of what they're purchasing.
I worked to create a brand that is sleek, refined, and stands apart from the competition within a store shelf.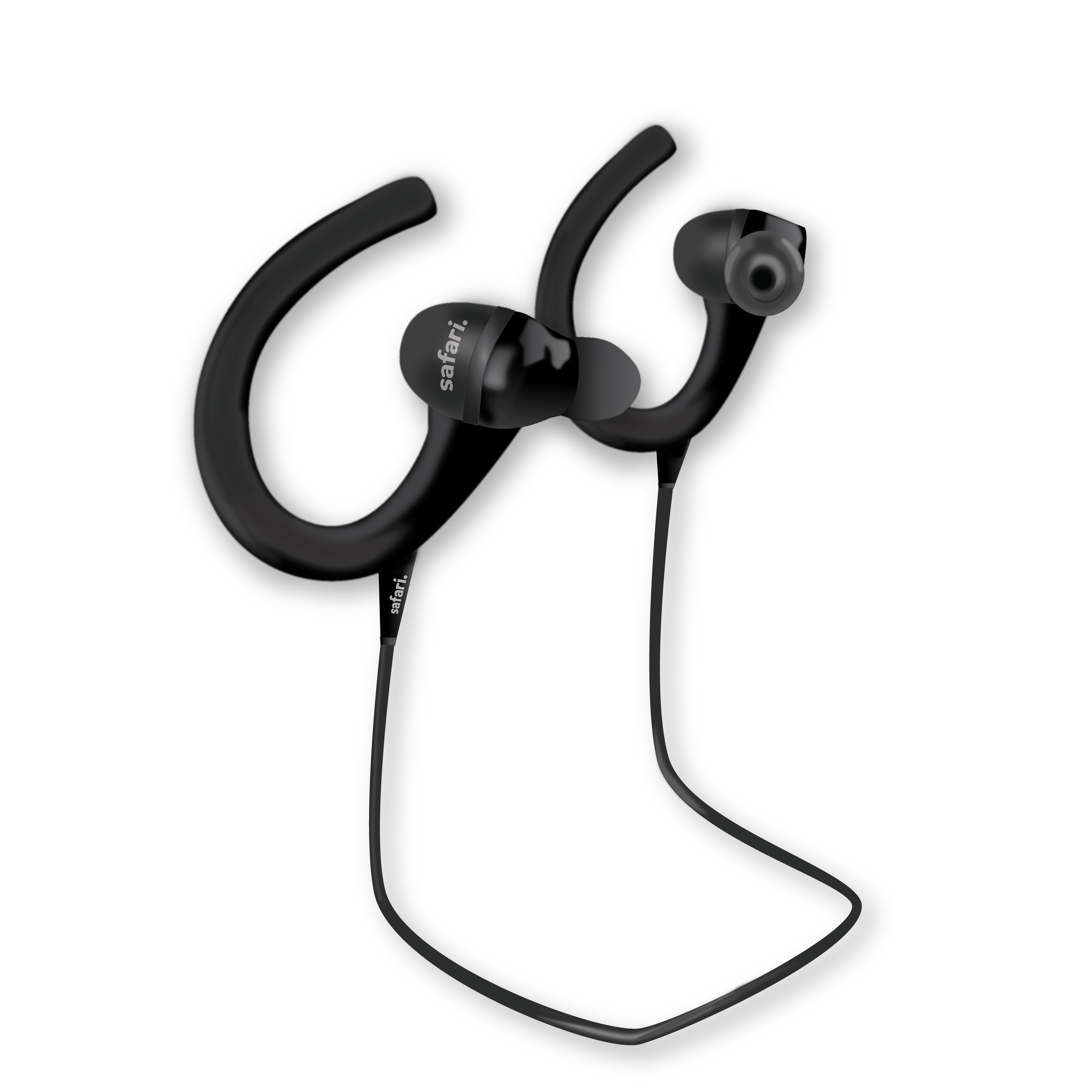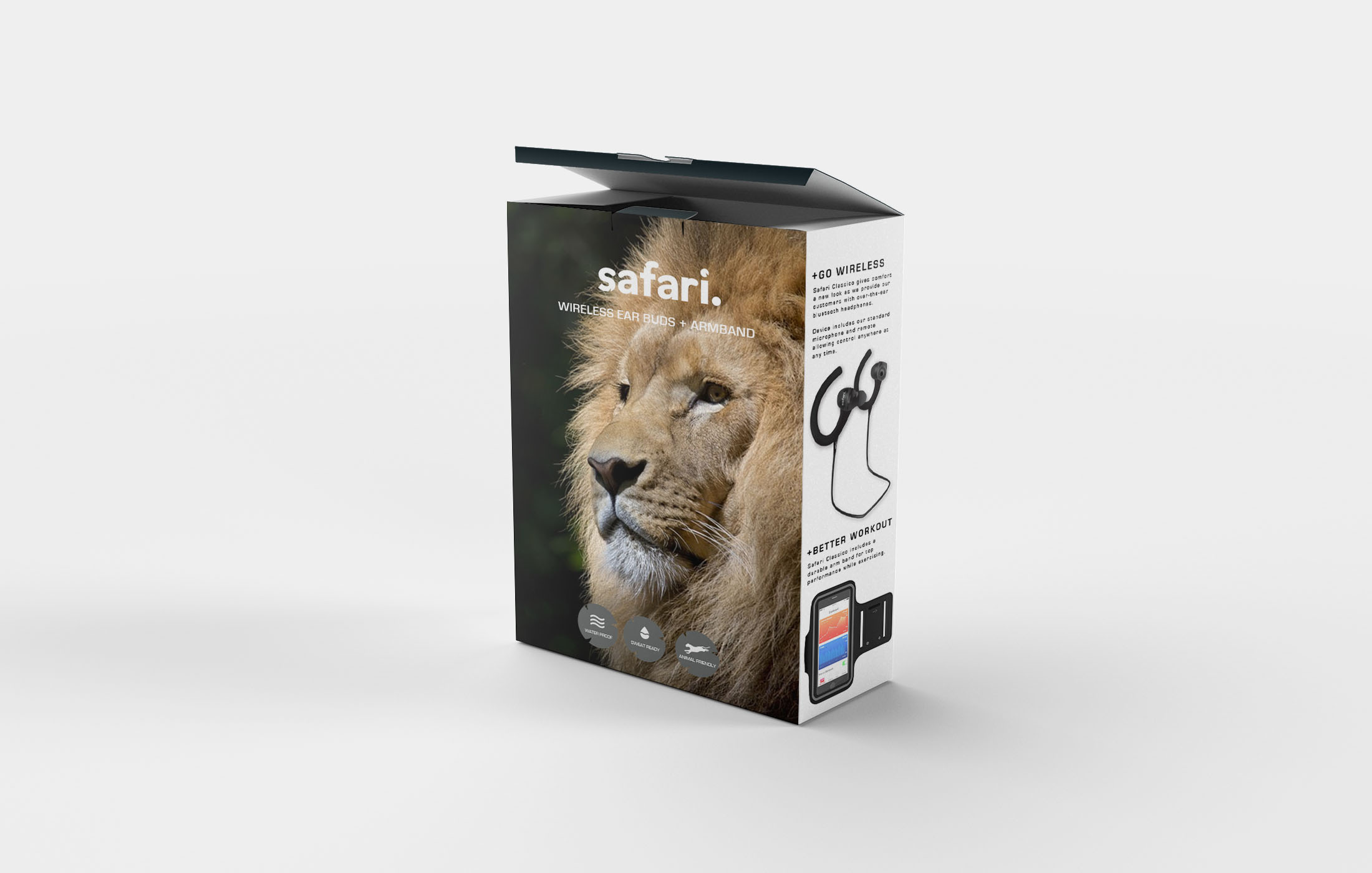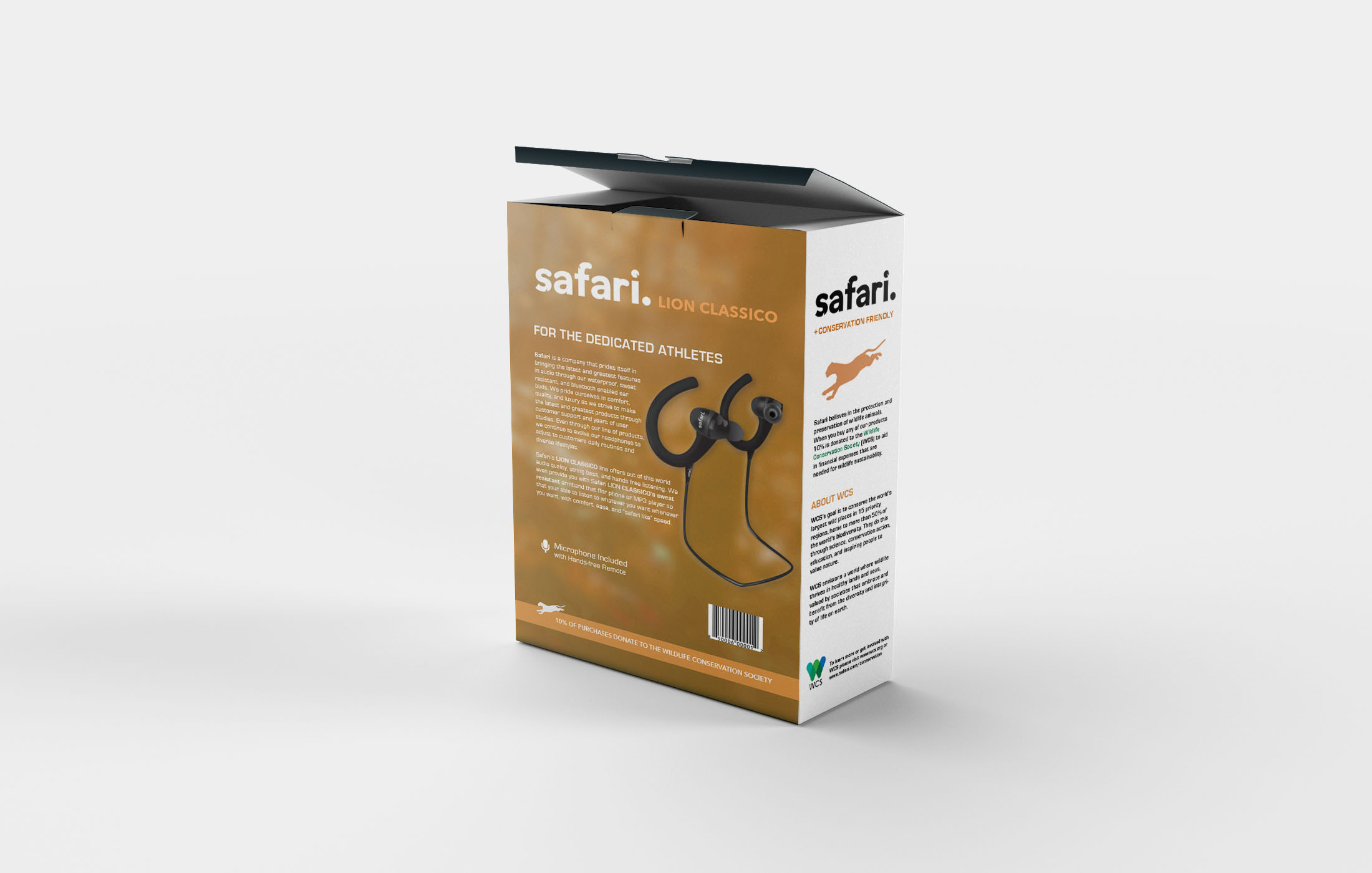 SAFARI'S LION CLASSICO- Over the ear bluetooth headphones with a microphone and wireless remote. Packaging includes a durable armband for on the go activity.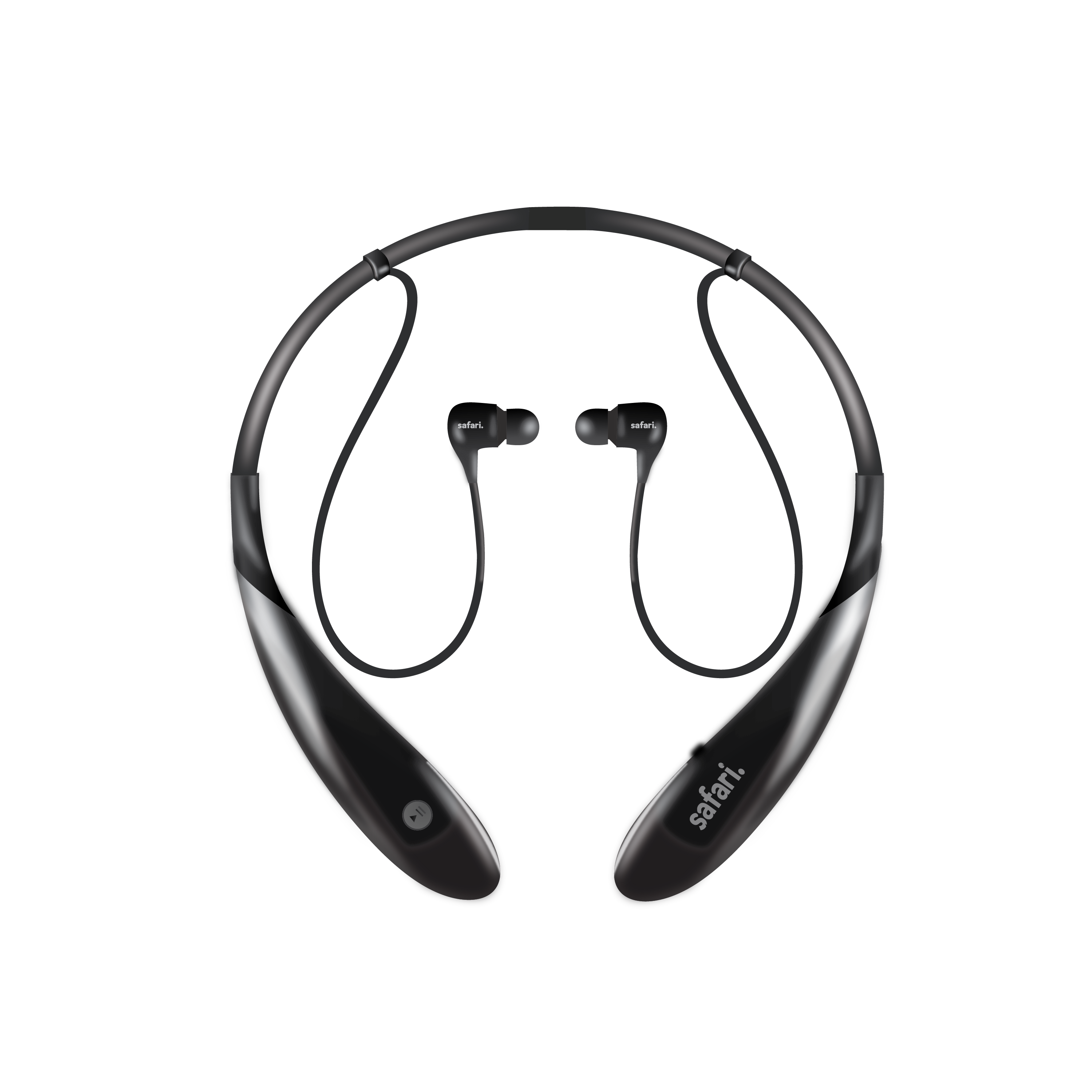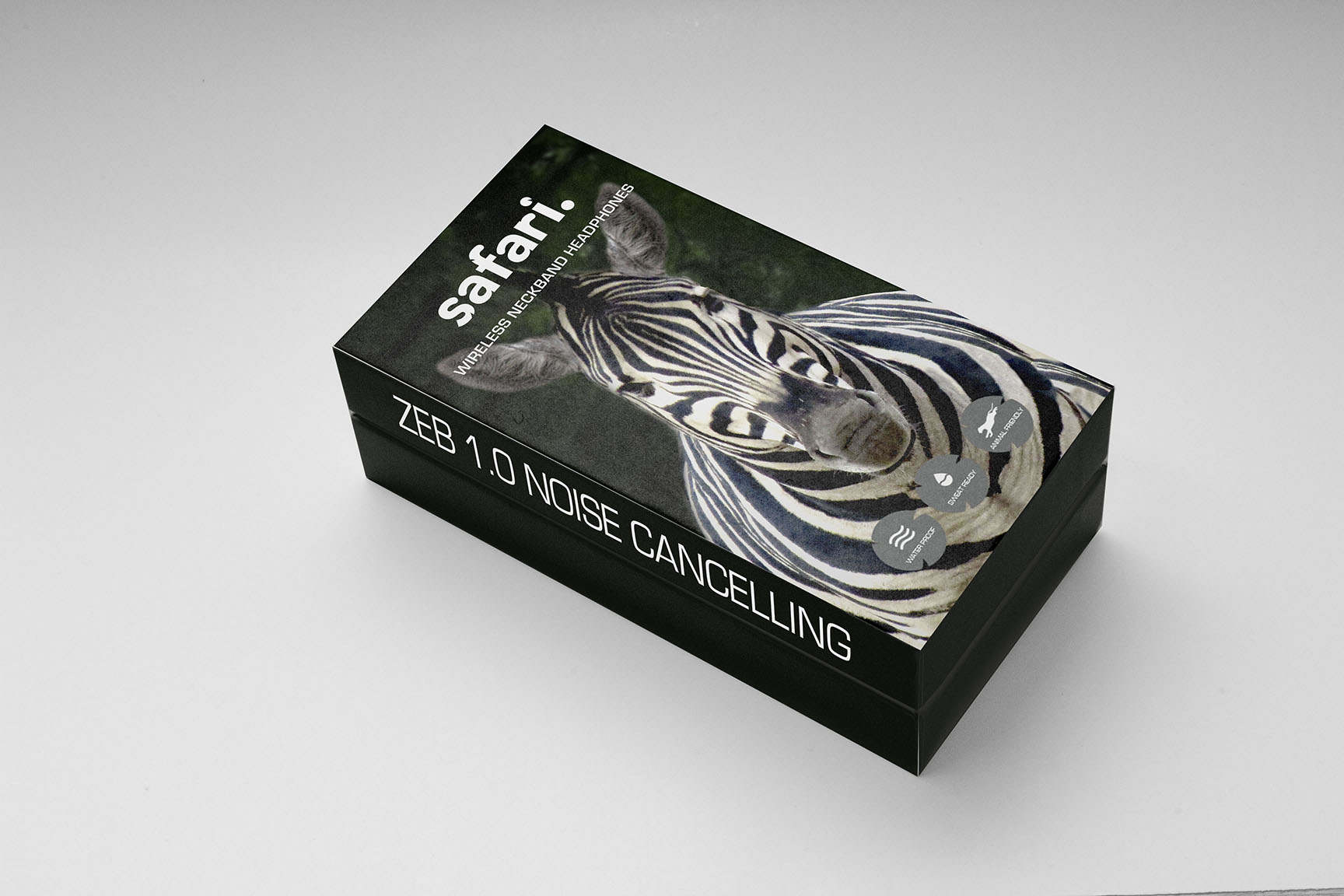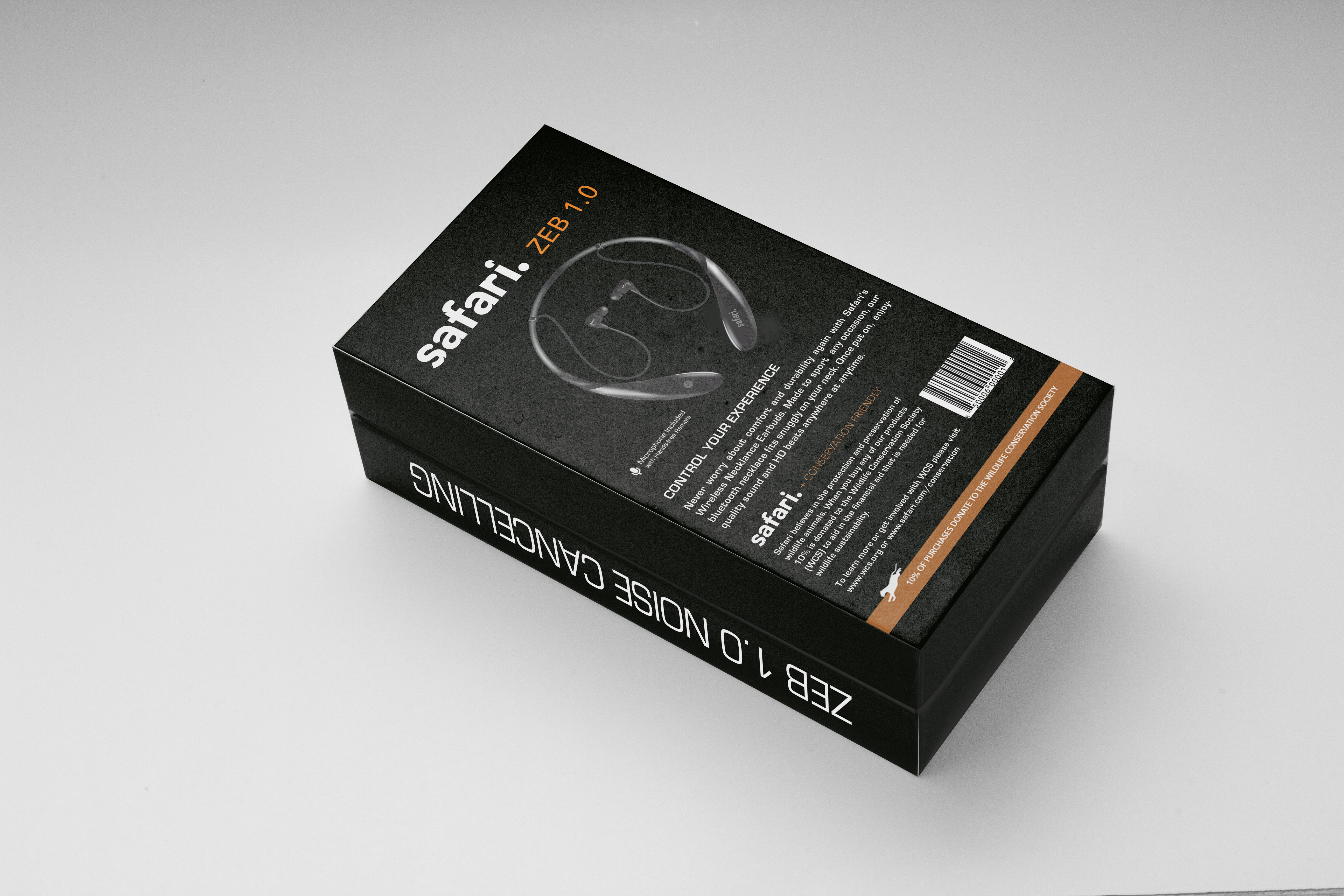 SAFARI'S ZEB 1.0- Bluetooth necklace that are noise cancelling, highly comfortable, and durable. Great for athletes and people on the go.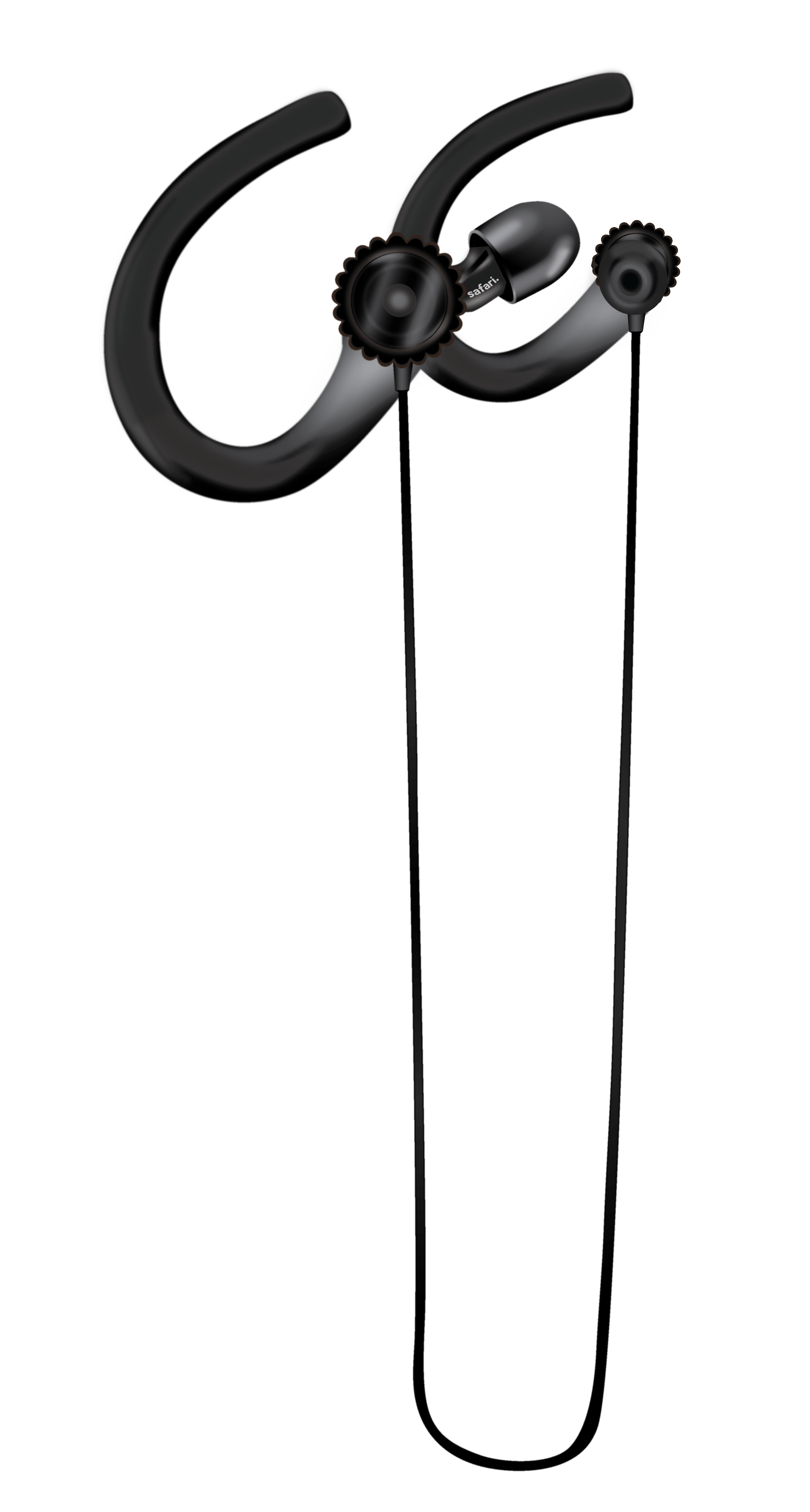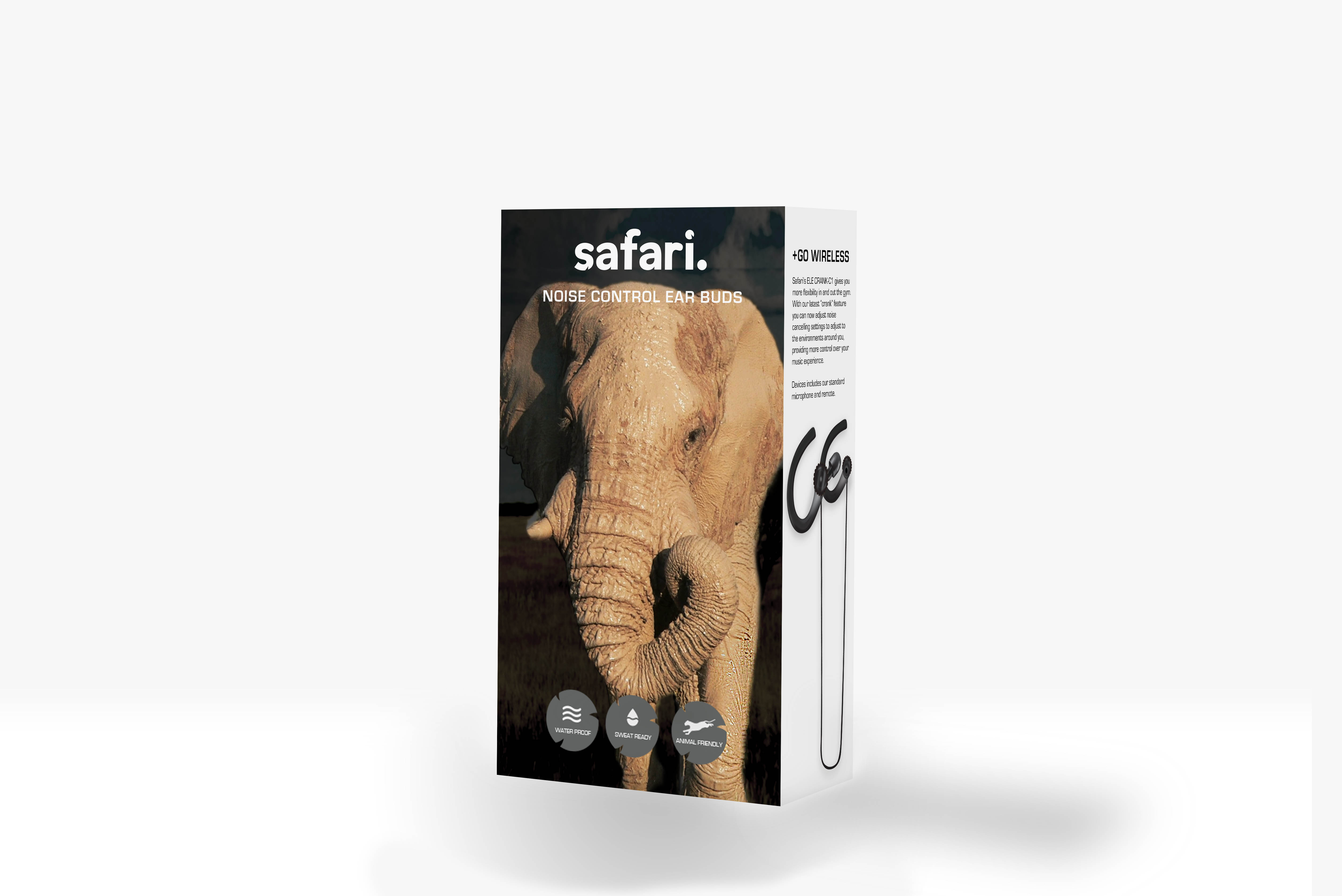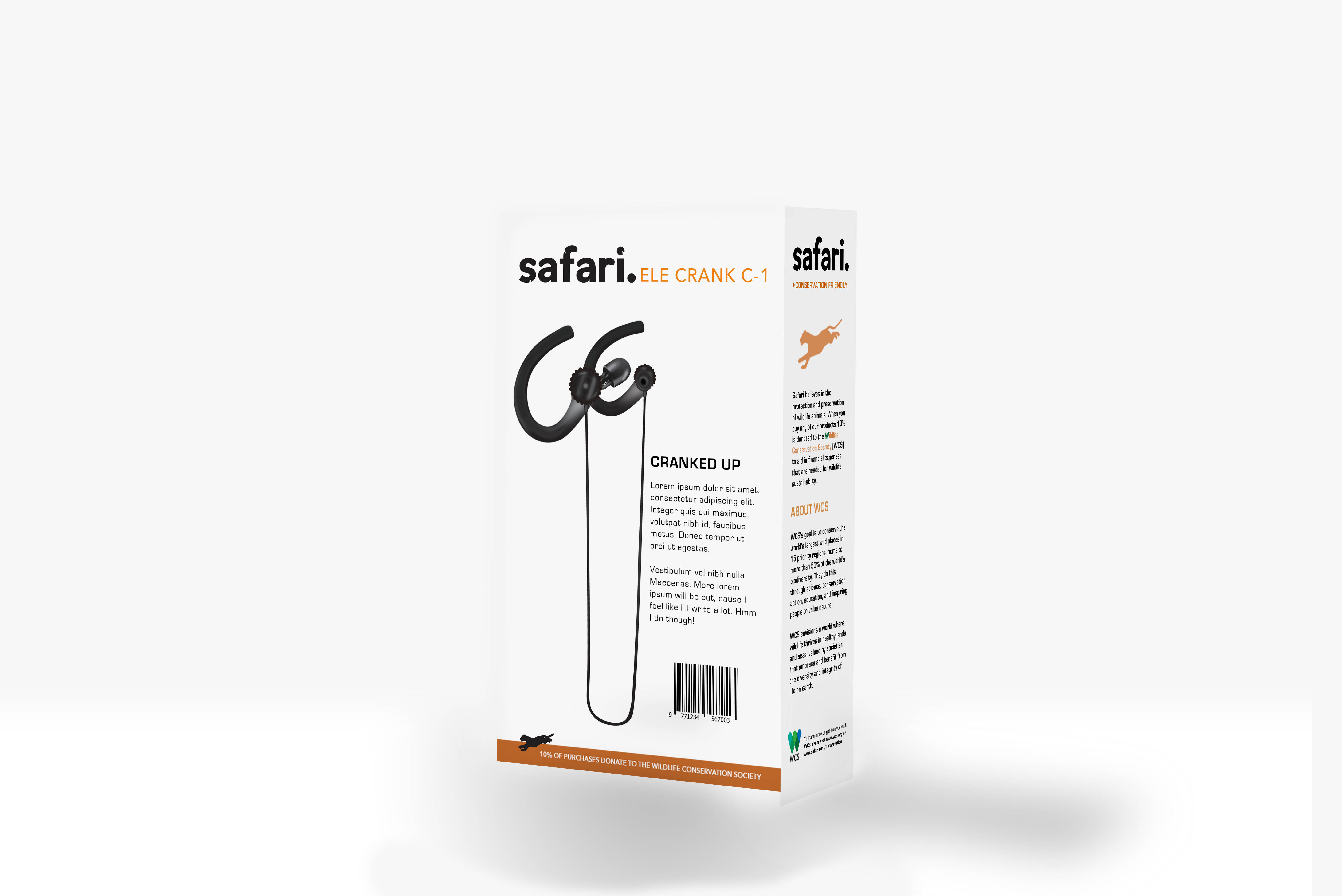 SAFARI'S ELE CRANK C-1- These ear buds give you unlimited control on how and when you listen to your music. The "crank" feature is meant to block out noise with the turn of a dial. This gives customers more options as to what outside noises they hear and how you can control them. Features include bluetooth capabilities.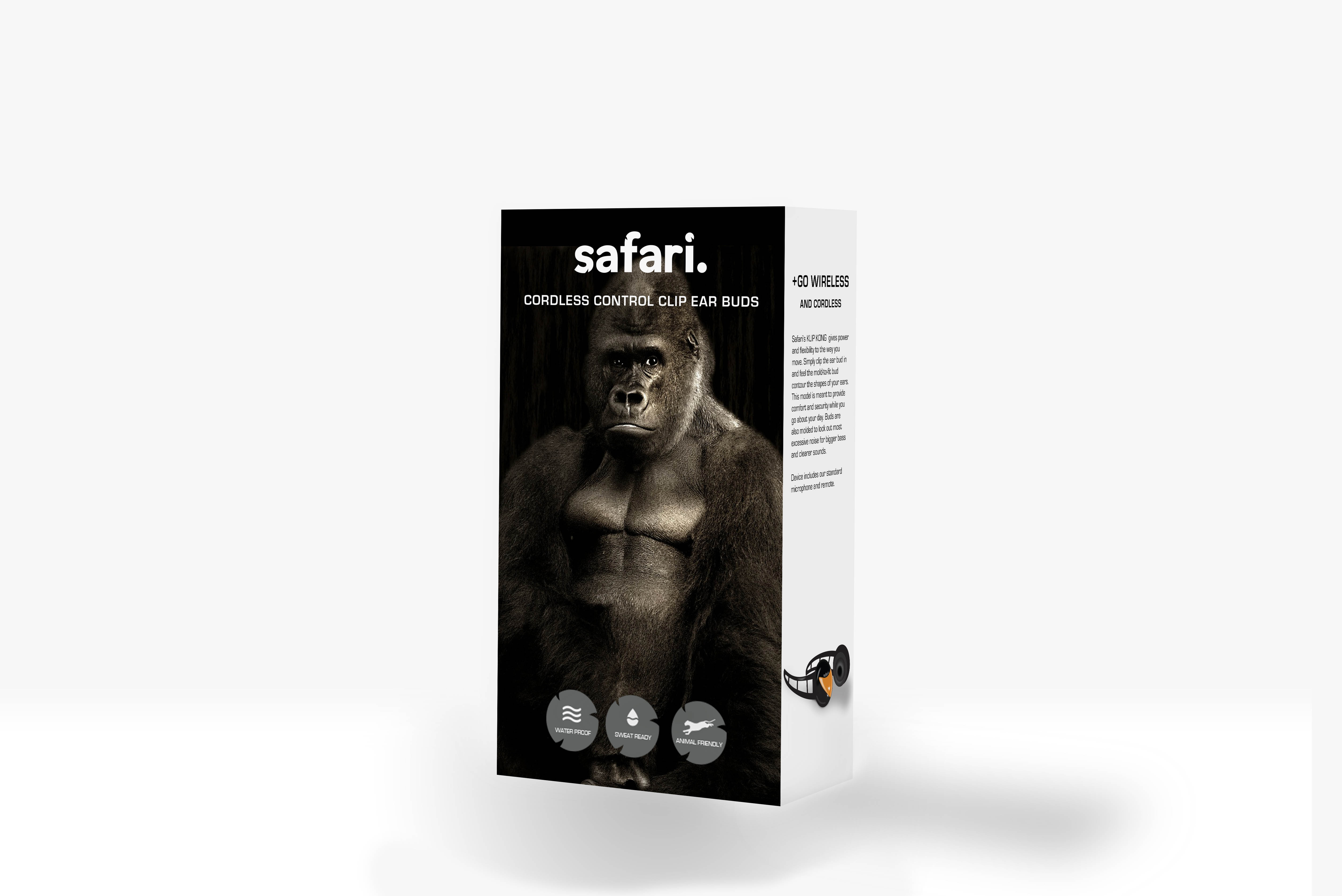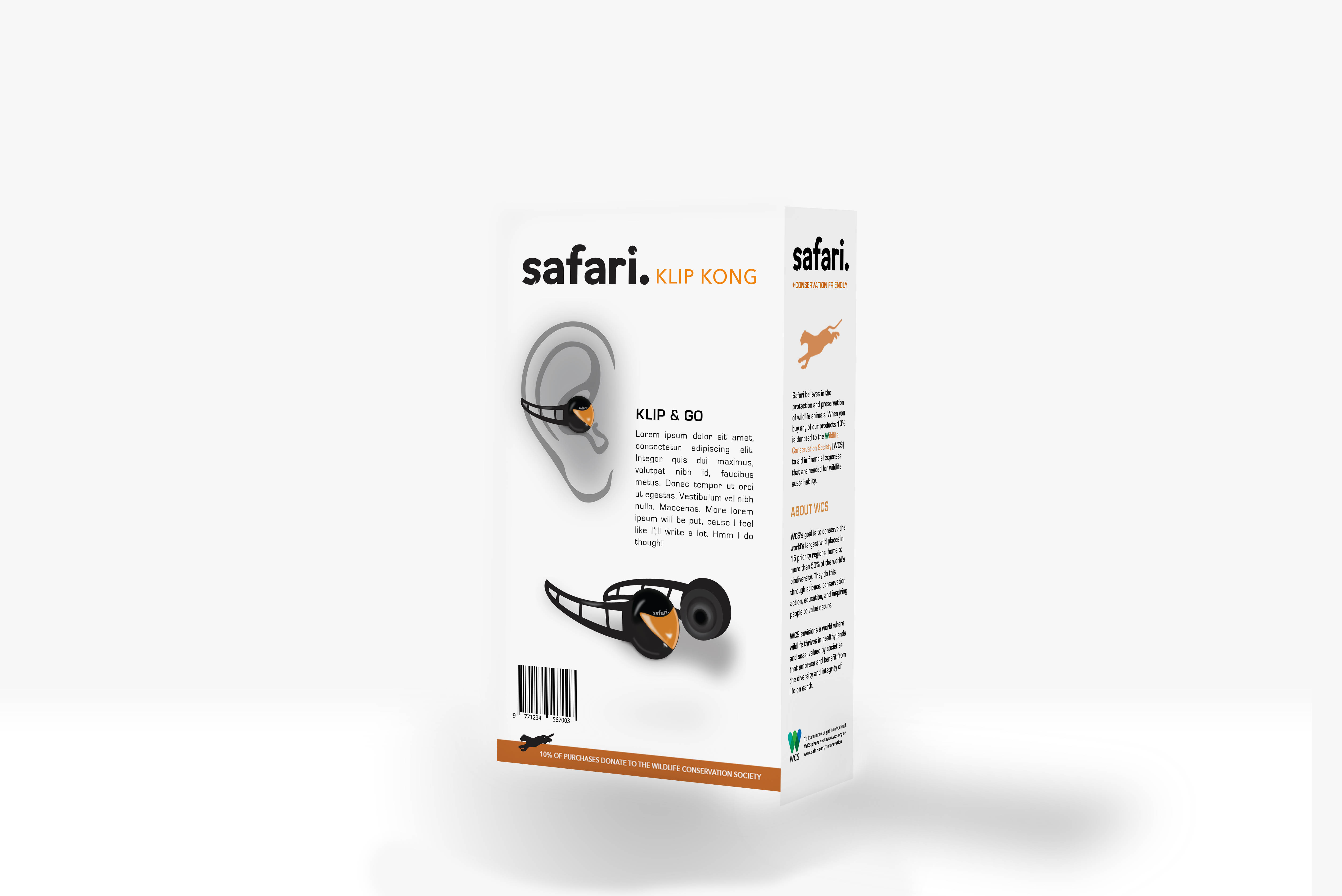 SAFARI'S KLIP KONG- These earbuds fit perfectly by molding to the contours of your ears. They also lock out excessive noise and allows for a clearer sound quality than standard earbuds. Features include bluetooth capabilities.