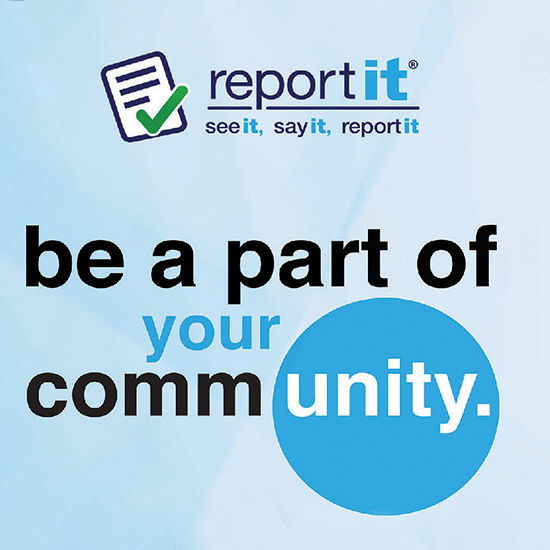 REPORT IT BRANDING
This was a client project that partnered with my junior year Design Studio. The objective was to design a college poster, for the company reportit. The main idea of the company is to allow people to report big and small problems around their neighborhood through their mobile application. With this, they wanted to advertise to college universities and educate students on the importance of reporting issues around their environment.
Together me, and graphic designer, Garrett Foreman were able to come up with the subject of using the application to be apart of your community. Throughout the design process we discovered that the word "unity" goes hand-in-hand with the companies message. Garrett was able to come up with the main designs of the poster while I created the collateral add-ons such as agenda books, tee shirts, and bags. I also thought it would be a nice idea to create rack cards seen around the school. From personal experience, I knew that the traditional approach to a rack card may be boring and overlooked in a college setting. So I bumped it up, and added interesting icons, complimented with unique and witty body copy to attract the target audience. The company ended up choosing our designs for their college launch, and we submitted the files with minimal changes shortly after.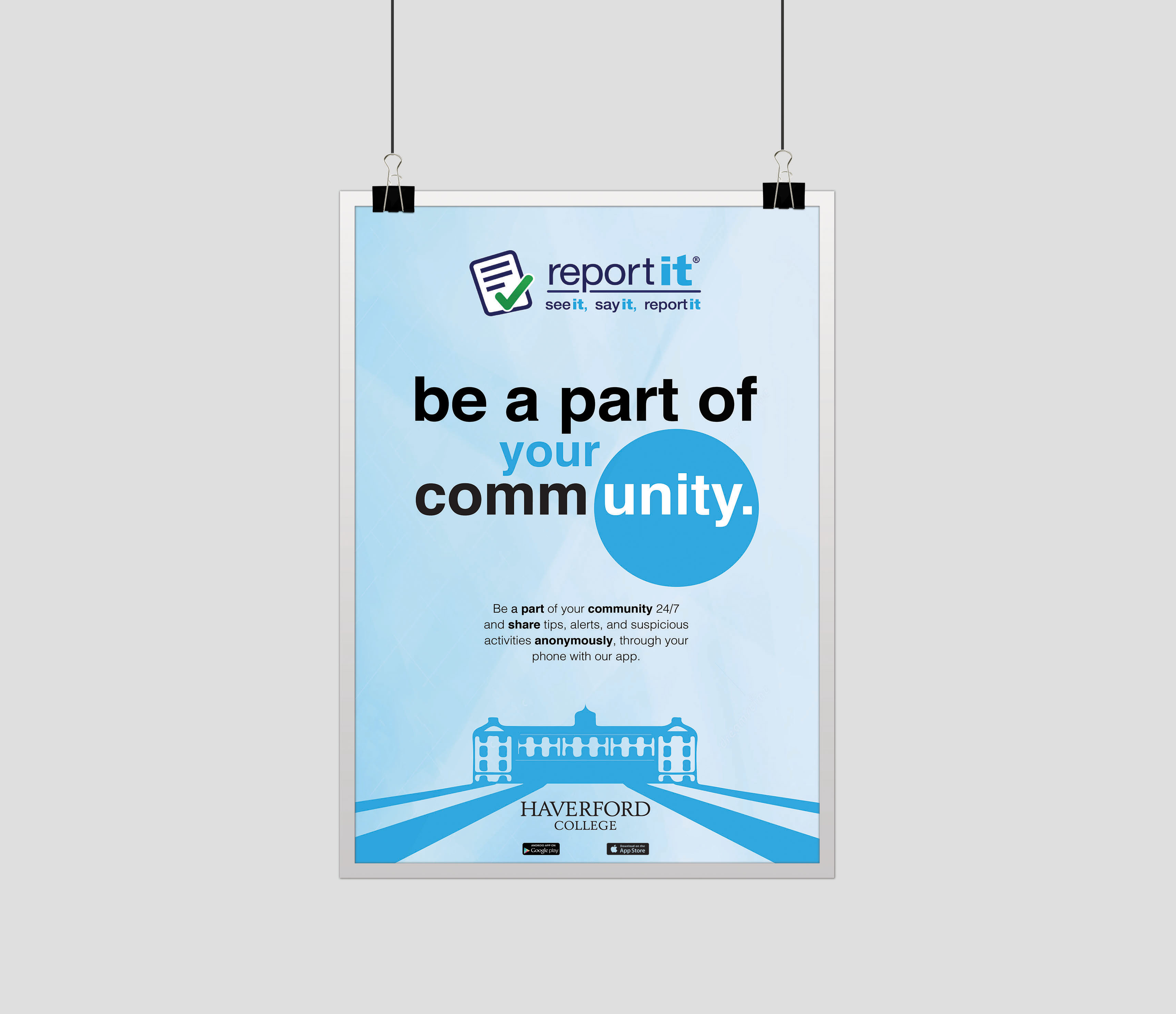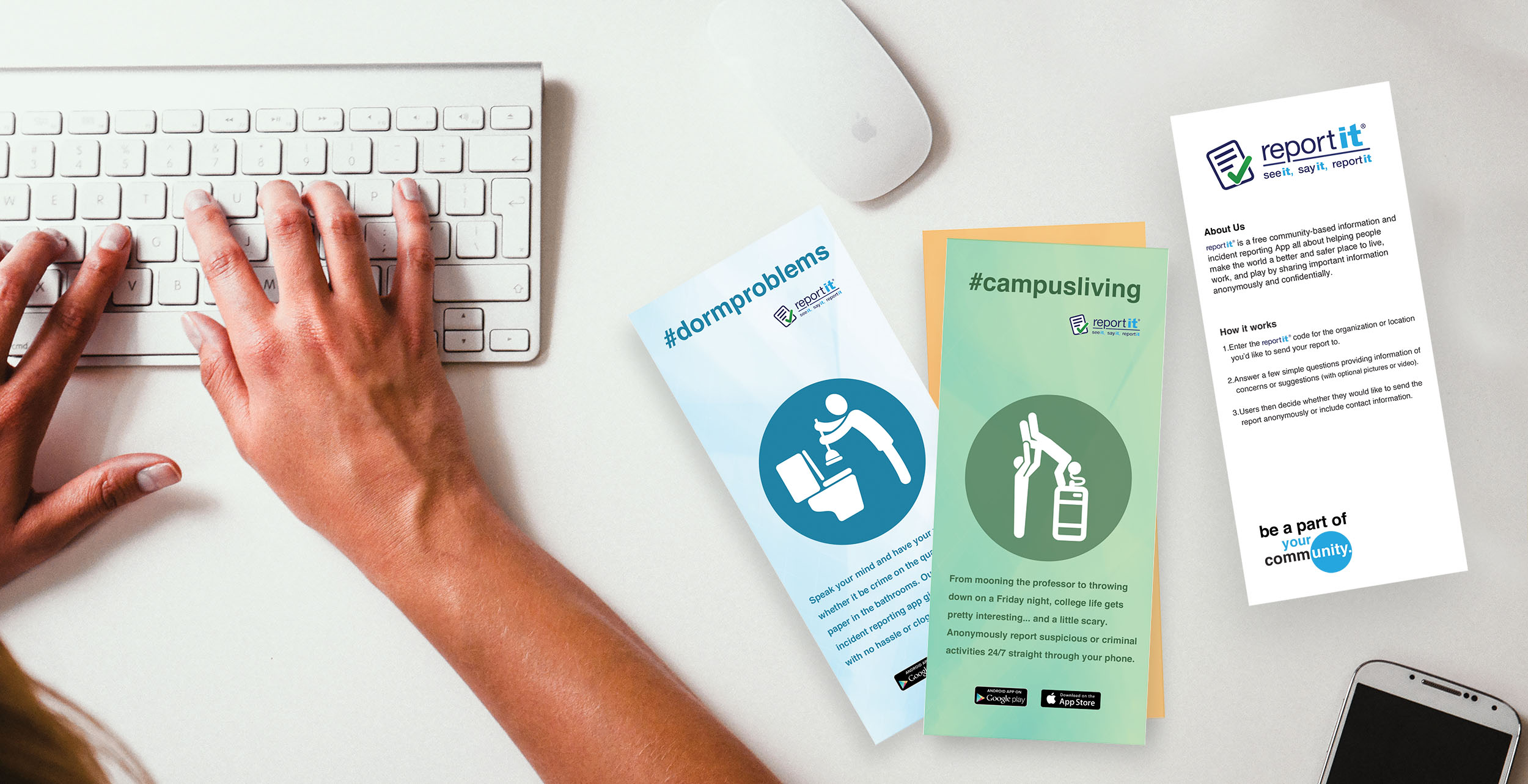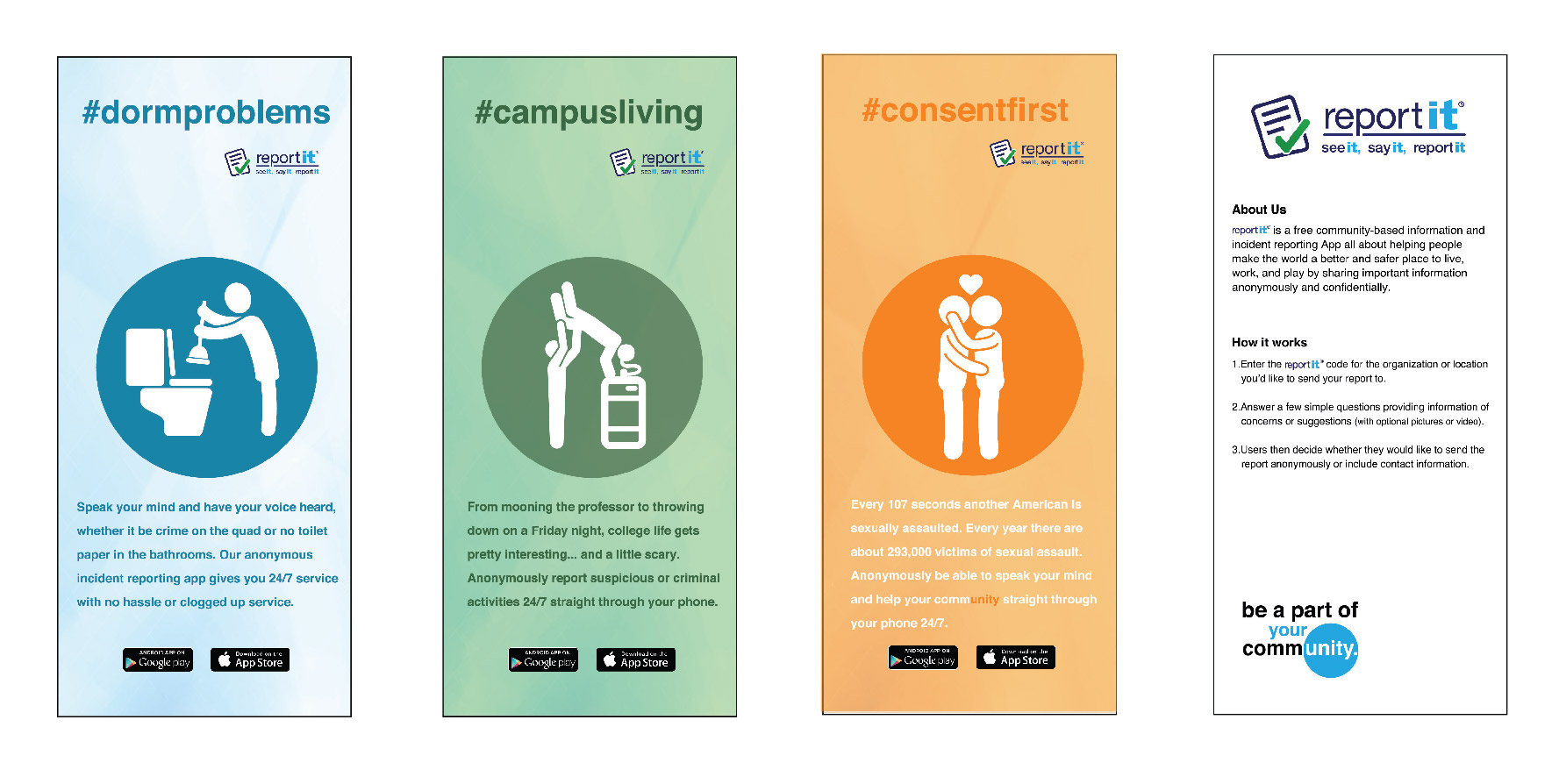 For our collateral I made the rack cards and created all of the copywriting to go with it. I wanted the mood of the writing to translate to college students and young adults who may be on college campuses.