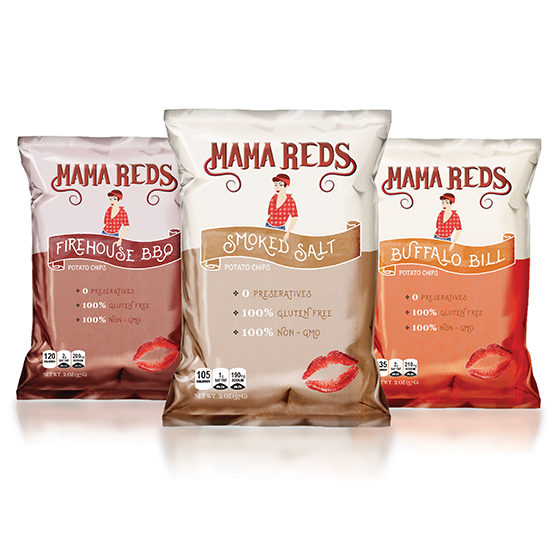 MAMA REDS POTATO CHIPS
For my packaging class, I created a fictitious potato chip brand called Mama Reds. Inspiration of the brand came from the attitude and demeanor of western motorcyclists, and the 1940's pin-up era.
During the first stages of logo development I tried to incorporate both the mascot and text as the main logo for my brand. One challenge I faced was awkward negative spaces that made the two elements feel separated from each other. As a solution, I decided that the two elements should be separated but still work together in the packaging itself. With this, the text can be displayed as the primary logo while customers can still look for the image of Mama Reds on the physical packaging. With the logo finalized, the package design became much easier to create. I began to create unique flavors for my brand and focused my colors and compositions to mimic western motorcycle bars that the Mama herself would enjoy.